With more than a thousand islands scattered along the long, rugged Adriatic coastline, it's not surprising that Croatia hides a seemingly countless number of wonderful beaches. Unfairly overlooked by foreign tourists for decades, this lovely gem of Eastern Europe only recently earned well-deserved recognition, thanks, in part, to the popularity of shows such as Game of Thrones, that used the picturesque shore of Dubrovnik as a backdrop.
This undeserved unpopularity, ironically, became one of the Croatian coastline's greatest strengths. Hidden from curious and often destructive crowds, Croatia managed to preserve its pristine nature and clear, turquoise water. Thanks to the extraordinary purity of the land and sea, more than a hundred Croatian beaches earned blue flag status. Explore the exciting Croatian beaches:
Baska Beach, Krk
Baska is a charming fishermen town in the south-eastern part of Krk island. One of the largest and most beautiful pebble beaches on the Adriatic coastline lies nestled between the blue sea on one side and green mountains on the other. The city beach offers an amazing, scenic view of the surrounding area and town.
What to do in Baska:
Baska provides tons of different activities for people of all ages. Here are some fun and great things that you can do here:
swim in the sea
have a walk along the coast
try local delicacies
visit the countless taverns and restaurants
take a stroll in the nearby town
book an apartment in adorable houses
explore tiny squares.
When to come to Baska beach
The biggest drawback of Baska is, unfortunately, its popularity: the beach is more often than not overcrowded during peak periods. If you're not a fan of hustle and bustle and would rather avoid the crowds, it's better to visit Baska in the early morning or late afternoon.
Accommodation in Baska
Fortunately, Baska offers many different hotels and apartments. Price of a room goes from €35 per night. Average price is around €50-60.
Most popular hotels in Baska are Corinthia Baska Sunny Hotel and Zvonimir Sunny Hotel. Near the beach are also plenty of private villas and apartments, such as Baska Point, Apartments Kay, Apartments Baska Krk, Adria Garden, Adorami, Artemis, Villa San Antonio, and plenty of others.
Near the beach you can find a couple of camps as well, such as Baska Beach Camping Resort and Camping Mali. If you're a fan of camping, this makes Baska Beach an ideal destination for you.
Location of Baska beach
Dubovica Beach, Hvar
Only ten minutes away from Hvar city, lies one of the most beautiful beaches in this part of Croatia. This lovely, hidden bay is a bit difficult to reach and requires a careful climb down the hill, on a narrow, rocky path. As you walk towards the beach, you will be blown away by the view.
Why visit Dubrovica beach
What's waiting for you at the end of this journey will award you for your effort. Below, you'll be greeted by a beautiful bay with crystal clear sea, a charming church from the 17th century, and the white, soft pebbles.This stunningly beautiful secret gem looks like something straight from a fairytale. It's a perfect place for people who want to run away from crowds and prefer a relaxing, peaceful atmosphere.
What to do on Dubovica Beach
Dubovica Beach is a perfect destination both for the adrenaline junkies and tourists who would rather enjoy a peaceful, relaxing vacation. Dubovica is also a great place for families with children. Here are a couple of activities you can try during your visit:
swimming
diving
snorkelling in the crystal-clear water
sunbathing and relaxing
hiking and exploring the local wildlife
visiting the nearby historical church
relaxing in the Dubovica Beach Bar
Accommodation near Dubovica Beach
A huge part of the beach's charm exists because of her rather remote location. However, you can either stay in one of the rare apartments in the village of Zarace, such as Villa Benedetta, or book a room in some of the many hotels and private accommodations in the nearby town of Hvar.
Most famous hotels in Hvar are Amfora Hvar Grand Beach Resort, Palace Elisabeth, Adriana, and Hotel Park Hvar.
The average price for one person for accommodation in Hvar is €30. For two people sharing a typical double-occupancy hotel room, the average price for a hotel room in Hvar is €60.
Location of Dubrovica
Punta Kamenjak, Prematura
This beach is beautiful and stunning. Here you will be able to create the best memories for many. Hot water, sand, tropical nature, here you have all the conditions for a real summer vacation
The Kamenjak Peninsula, also known as the Peninsula of Premantura is the southernmost cape of Istria. Its longshore consists of many small, wild beaches. One of the most unusual beaches in Croatia is Punta Kamenjak, known foremostly by its amazing cliffs, perfect for all cliff diving and cave exploring lovers.
What to do on Punta Kamenjak
The main attraction of the site is, of course, cliff jumping, yet there are other activities for people who are afraid of heights. You can also go for a swim in the caves, enjoy sunbathing on the rocks, snorkel in the clean waters and observe the rich sea wildlife or enjoy a drink or two in a nearby Safari Bar. Since it's incredibly popular, Punta Kamenjak tends to get overcrowded, so either get there early or later in the afternoon. It's also important to note that Punta Kamenjak isn't the best choice for families with small children or people who prefer wide, well-organized beaches. It's more suitable for lovers of wilderness, well-preserved nature, and adrenaline.
Accommodation near Punta Kamenjak
The beach itself is a bit isolated, but you can find several lovely villas and apartments five kilometers away. Most famous hotels are Premantura Resort, Park Plaza Medulin Resort, and Arena Hotel Holiday.
You can also try camping in the Arena Grand Kazela Camping Homes or book a private room in one of many villas, such as Apartments Oliveto, Martina, Zova, Idila, Guest House Jolanda or Villa San Rocco.
Prices for a room in Premantura cost from €30 per person and above.
Location of Punta Kamenjak
Zrce Beach, Novalja
Contrasting Punta Kamenjak in every conceivable way, Zrce Beach on the Adriatic island of Pag offers a different kind of adventure. This long, urban beach is often deemed as Croatian most popular summer destination for partygoers. Most suitable for young people and teens seeking a fun and exciting holiday, this beach offers both a beautiful landscape and many enjoyable party places.
Why visit Zrce
Zrce is an ideal destination for people interested in a lively, crowded atmosphere. It contains several all-hours discotheques, beach bars, and three clubs (Aquarius, Calypso, and Papaya). It also offers a wide variety of activities, such as jet-ski and bungee jumping.This beach's biggest flaws are its often ridiculously inflated prices. If you're looking for an affordable experience, many other places on the Adriatic coast are more suitable for you.
What to do in Novalja
Zrce Beach is a party beach and a favorite destination of teens, youth, and everyone else who wants to experience a wild summer filled with exciting parties. The beach offers myriad of different fun activities you can try while in Novalja:
Swimming
Snorkeling
Diving
Windsurfing
Trying out various water sports
Clubbing and partying
Jet-skiing
Renting kayaks and canoes
Renting a boat
Playing beach volleyball
Parasailing
Water skiing
Accommodation in Novalja
Zrce is a widely popular destination and one of the best organized beaches in Croatia. Naturally, that means it offers many different types of accommodation.
One of the most famous places is Noa Glamping Resort, which tries to bring together two different worlds: camping and glamour. The resort earned its fame thanks to countless parties it organizes every year.
There are many private villas and apartments in the nearby town of Novalja. We picked several charming little places, such as Apartmani Ruza, Villa Luce, Apartments Mimi, Rooms Villa Ropus, and Royal Apartments.
Have in mind that Novalja is one of the expensive destinations in Croatia. The average cost per night on the weekend for hotels in Novalja is around €100.
Location of Zrce
Zlatni Rat, Bol
On our list of Croatian beaches Zlatni Rat is on the top. It is one of the most famous and recognizable spots in Croatia. The beach is situated less than 2 km from the Bol and it is well connected with a lovely promenade under the pine trees shade. This fascinating 500 meters long pebble beach has a very special shape.
Why visit this beach
Well known for its distinctive horn-like shape and scenic aerial photos, this beach is quite large and equipped with many restaurants, bars, and parking, which makes the whole experience quite convenient. Like most Croatian beaches, its main characteristics are pebbly shore and beautiful, blue sea. However, popularity has its price and, in this case, Zlatni Rat has its fair share of drawbacks. While this beach, without a doubt, looks more than spectacular, it's always brimming with tourists and prices are higher than anywhere else on the coast.
What to do on Zlatni Rat
Incredibly rich offer of activities makes Zlatni Rat the ultimate summer destination, suitable for everyone. From families with children, to couples and people looking for an active and adventure-filled vacation, everyone will find something for themself on this beach.
Swimming
Snorkeling
Windsurfing
Kiteboarding
Trying out various water sports
Renting a beach canoe or a boat
Taking a picture of a world famous Golden Cape
Location of Zlatni rat
Stiniva Cove, Vis
Rated most beautiful beach in Europe by Brussels-based tourism organization European Best Destinations, Stiniva is a splendid little cove tucked in the southern part of the island Vis. Stiniva is surrounded by two high cliffs that are distanced only four meters in their closest point and form a unique "sea entrance".
What to do on Stiniva Beach
Due to its unique shape, Stiniva Beach is an ideal place for sunbathing and cliff jumping. Swimming, snorkeling, and exploration of the local flora and fauna are some of the other activities possible in this adorable scenic cove.Unfortunately, the impressive title of the best beach brought with itself a massive influx of tourists, somewhat taking away from the natural beauty and charm of the beach. Despite the crowds, Stinava is still worth a visit, but make sure to come in the early morning, when there are not many people around yet.
How to get to Stiniva Cove
There are two possible ways to reach the little bay: by boat or by foot. Going on foot is a perfect way to discover the natural beauties of the Vis island, but, before you plan your trip, have in mind that the path is very narrow and demanding.
Accommodation near Stiniva Cove
Stiniva Cove is a lovely secluded place, which also means that you won't find any accommodation directly on the beach. Despite this, you can still pick and book one of the apartments in Vis, relatively near the cove.
Most of them are located five kilometers away from Stiniva. Villa Belevue, Apartments Vis, Studio In, House Bava, Bella Vista Suites, and Barba Ante are some of them.
Vis hotels range from €57 to €262 per night with an average €100, while most vacation rentals will cost €133 to €333 per night for the entire home.
Location of Stiniva beach
Rucica Beach, Pag
Wrapped in the mythical-looking, pale white pebbles, Rucica Beach certainly seems like scenery out of this world. Located on the island of Pag, famous for its unique barren and rocky terrain, which is often compared to the landscape of the Moon.
Why visit Rucica Beach
Away from all settlements and chaos of urban life, this secluded corner of the world offers an escape route from the crowds and noise. The special atmosphere is, of course, completed by amazing nature and the sea so blue that it almost looks unbelievable. Perfectly limpid water makes Rucica Beach a wonderful spot for snorkeling. Since there's virtually no vegetation on this barren coast, bringing a sun umbrella is imperative. It's also important to note that this beach can be rather hard to reach. However, the otherworldly, surreal ambient is worth a visit.
What to do on Rucica Beach
Rucica Beach offers a perfect spot for both explorers and families with children. This remote destination offers tons of different activities. Some of them are:
swimming
snorkelling in the crystalline water
exploring the unusual marine wildlife
diving
hiking
trying one of the local dishes in a restaurant
Accommodation near Rucica Beach
Rucica is located in the remote part of the Pag island, but there are still several villas scattered near the beach. Some of them are Metajna, Apartments Jaska & Jelica, Dalmatinka, Jela, Denis and Bara Bay.
Average cost of an apartment per night is €40.
Location of Rucica Beach
Lubenice Beach, Cres
Located near the ancient village of Lubenice on the island of Cres, this beach is an ideal place for adventure-lovers and people who dream about running away from civilization. To reach this idyllic, pristine spot, you'll have to commit to an hour-long hike down the slippery, narrow road. If you manage to overcome this difficult challenge, you will be rewarded by a tiny piece of your paradise: calm water, peace, and intact nature.
Why is Lubenice beach ideal for adventures
If you decide to pursue this adventure, It's highly recommended to wear good shoes suitable for climbing and bring food and water with you. The beach is completely devoid of any bars and restaurants. While the beach itself is amazing, it's not easily accessible for children, elders, and people who are out of shape. However, even if you decide not to go down the dangerous-looking and certainly challenging path, you can still enjoy the views from the quaint, mysterious Lubenice village, which are nothing short of spectacular. If you're not a fan of hiking, you can also reach this lovely gem by boat.
What to do on Lubenice Beach
Thanks to its untact nature and challenging hiking trails, Lubenice Beach is a perfect choice for all adventurers. If you decide to pursue this adventure, you can enjoy one of the exciting activities it offers:
Enjoying the breathtaking view of the beach
Visiting the interesting historical site Lubenice
Hiking through gorgeous nature
Swimming
Accommodation near Lubenice Beach
You won't find any facilities on the beach itself. Lubenice's main draw is the beauty of its preserved nature, untact by humans. You will have to book one of the apartments or hotels in Cres and traverse to Lubenice either by car or a boat.
Prices for hotel rooms in Cres go from €40 and above.
Location of Lubenica beach
Sakarun Beach, Dugi Otok
Thanks to the beauty of its crystalline waters and fine white sand, which is a rare find on the rocky Croatian coast, Sakarun beach proudly wears the title of the most beautiful beach in the Zadar area. This beach is an impeccable choice for families with small kids, who will enjoy playing in the sand and swimming in the shallow and calm water.The beach is wide and more than one kilometer long, which makes finding space relatively easy even during peak season.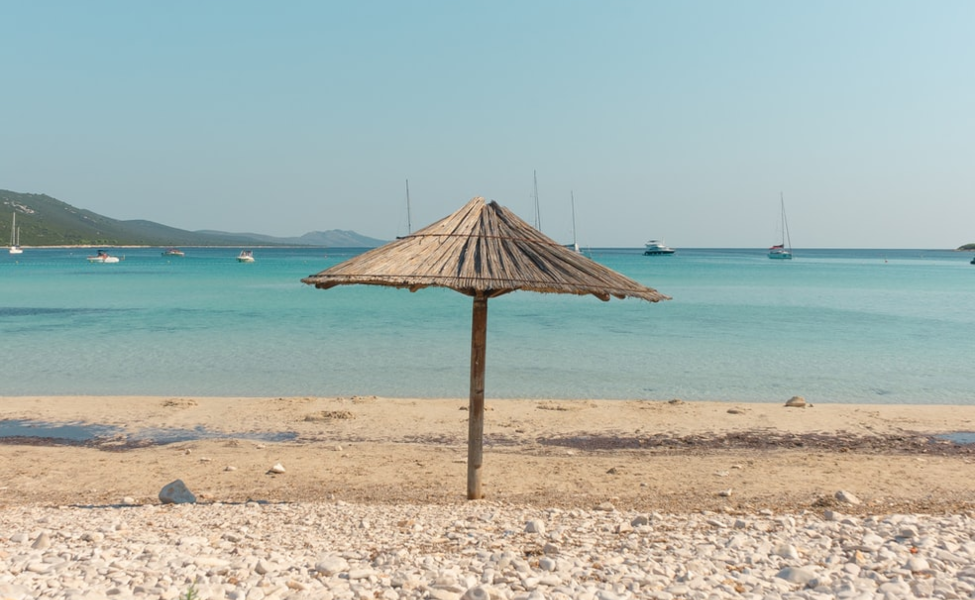 Why visit Sakarun beach
This is our list of the best things to expect on this popular and Croatian beach this beach and who shoud visit it
This beach still doesn't have big crowds
Individualists and those seeking peace and quiet will have amazing time here
Sakarun looks like a true paradise
This beach is perdect for sailors
However, it is necessary to emphasize that this beach still does not have hotels or apartments in its immediate vicinity. Therefore, it is not a perfect choice for everyone, but for all those who want to get enough peace, quiet and absolute privacy this is perfect beach to go.
What to do on Sakarun Beach
The space for bathing is extremely large and shallow, which makes this beach suitable even for small children. Here are some of the activities you can enjoy:
swimming
making sand castles
playing picigin
relaxing in one of the cafes or restaurants
Location of Sakarun beach
Pasjaca Beach, Konavle
If you're exploring the world-famous city of Dubrovnik during summer, take some time to stop by gorgeous Pasjaca Beach. Nested in the majestic cliffs of Konavle, this beach's indescribable beauty earned it the spot on the list of the10 European Best Destinations for 2019.
How to get to Pasjaca
Reaching this hidden jewel is an adventure in and of itself. To reach this lovely spot, you'll have to follow the steep path, through carved tunnels and steps carved in the cliff. This makes Pasjaca a place that isn't accessible to everyone. You should follow the signs that will lead you to the Konavle region, below the village of Popovići. This stunning beach is located only 30km from Dubrovnik and towards the border with Montenegro.
Why visit Pasjaca beach
The picturesque turquoise water contrasting the gigantic cliffs is a breathtaking sight to behold. Pasjaca Beach is a lovely spot for people who adore wilderness since its hard-to-reach location managed to save it from the craze of mass tourism. If you decide to go on this journey, we highly recommend you bring food and water. There are no restaurants, bars, or any other amenities on this beach. Its main draw is the intact, stunning nature. And that's how it should stay.
Accommodation near Pasjaca
Pasjaca is another secluded place on the list, proud of its undisturbed nature. The closest settlement is located 5 kilometers away from the beach. If you want to book a place relatively nearby, then Country House Konavle, Apartment Duras, Country House Bakicevo, Apartments Milenka or only hotel of the area, Hotel Konavle, could be the right place for you.
Prices range from €25 to €166 for a night.
Location of Pasjaca beach
Mlini Beach, Dubrovnik
"Dear guests, welcome to Milni bay! All our guests find excess noise or loud music quite disturbing, so if you feel like partying, we will gladly direct you to the nearest beach club" warns the sign near the entrance of Mlini Beach. This short motto perfectly sums up what this lovely little place has to offer: a relaxing, casual vacation, perfect for families with kids.
Why visit Mlini beach
In and of itself, Mlini is a quintessential classic Croatian beach, complete with rocks to lay on, lots of shade, and the aromatic scent of the pine trees. Shallow water and nice gravel not too sharp for bare feet make this beach a great destination for the youngest visitors. There's also a small island nearby in the bay, which can be a fun spot for climbing and exploration. If you're looking for a relaxing, stress-free day off in the shade of the pines or for a safe, family-oriented place, Mlini Beach seems like a perfect choice for you.
What to do on Mlini beach
Thanks to it's lovely fine gravel and accessible location, Mlini Beach is, primarily, a perfect spot for families with small children. Let them engage in some of the following activities:
Play on the Boardwalk
Have a Picnic
Play Frisbee
Go Surfing
Look for Seashells
Accommodation near Mlini Beach
There are several villas near the Mlini Beach, which makes it easily accessible. The nearest one is Villa Carmen Rooms & Apartments, located only 19 meters away from the shore. You can check out one of the many nearby apartments, such as Katica, Guest House Medjine, Dote, Areti, Casa Milolaza, Apartments Klaic. Apartments Grbic, Villa Adria, and many others.
The price of a room in Mlini goes from €30 per night.
Location of Mlini beach
Fazana Beach, Istria
If you're not a fan of difficult-to-reach, secluded sites, such as above mentioned Pasjaca, then the docile Fazana Beach is a perfect place for you. This place is positioned near the eponymous town Fazana and it's not at all hard to reach.The town is adorned with a charming little promenade, abounding with cafes, bars, and restaurants, that provide its signature lively atmosphere.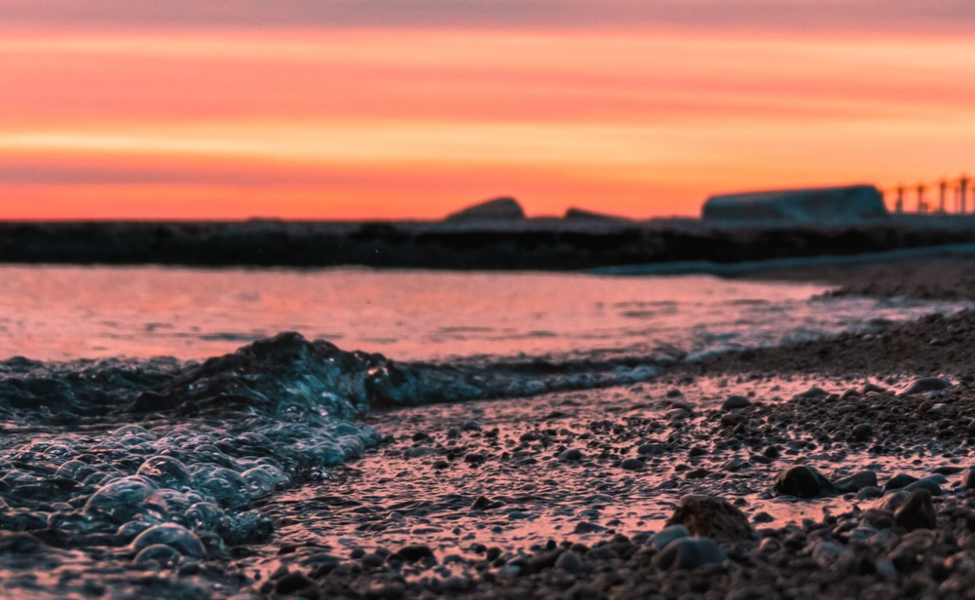 What to see on the Fazana Beach
The beach is clean and well-equipped with all necessary additions, such as sunbeds and showers. If you're foremost looking for comfort, this is a place that you should add to your travel list. Unlike many similar sites in Croatia, it also offers good disability access at certain places.Warm, calm water and a plethora of activities make Fazana a great choice for a fun, family-friendly vacation.
What to do in Fazana
Warm, calm water and a plethora of activities make Fazana a great choice for a fun, family-friendly vacation. Here are some exciting activities, suitable for the whole family:
Swimming
Snorkeling
Jumping into water
Windsurfing
Fishing
Trying various water sports
Enjoying one of the many local pubs and bars
Walking on the promenade
Accommodation in Fazana
The average cost per night on the weekend for Beach hotels in Fazana is €108 for hotels and €55 for private apartments.
Most visited hotels in Fazana are Hotel Istra, Heritage Hotel Chersin, Boutique Hotel Villetta Phasiana, and Hotel Marina. In Fazana you can also find numerous private apartments, rooms, flats, and camps, with varying prices and quality.
Location of Fazana beach
Ninska Laguna, Zadar
What makes Ninska Laguna stand out among thousands of sites on the gorgeous Croatian shore is sand: a rare sight to behold on this side of the Adriatic coast. If you consider building sandcastles with your loved ones an essential part of every summer vacation, you should consider Ninska Laguna as one of the potential destinations for your next trip.
Ideal beach for families
Ninska Laguna is one of those places that are primarily aimed at families with children. Water is uncharacteristically warm in comparison with the rest of the Adriatic coast. Due to the extremely shallow sea, this beach is a safe place for toddlers and non-swimmers. All the advantages aside, sand on the beach brought its own set of drawbacks. The water here isn't nearly as clean as on other Croatian beaches and lacks that astonishing turquoise color. Sometimes it tends to get a bit windy, which is a great addition for windsurfers, but not an enjoyable addition to families with small kids. Since it's a highly popular destination for families, the beach gets crowded quickly. If you're looking for a quiet, peaceful spot, a good alternative can be other smaller, lesser-known beaches in Ninska Laguna's vicinity.
What to do in Nin
Nin is a place brimming with tons of fun and exciting activities, promising engaging and fun vacation for the whole family.
Exploring the town
Renting a paddle boat
Playing volleyball and tennis
Relaxing in a park
Trying out the trampoline
Diving
Exploring one of the many shops and restaurants
Accommodation for families in Ninska Laguna:
Prepare yourself and your kids for a relaxing and a carefree summer time and as fast as possible book one of the apartments we have singled out for you. Enjoy a well deserved vacation with your family.
Apartments Ante - 16 €
House Poljica - 11 €
Apartmnet Katica - 29 €
House Karlo -29 €
Location of Ninska Laguna
Banje Beach, Dubrovnik
With its rich history and fascinating landscapes, Dubrovnik is, without doubt, the most famous and sought-after tourism destination that Croatia has to offer. There are many charming beaches in the Dubrovnik region, boasting the crystal-clear color of the sea and abundant vegetation.
Why visit Banje Beach
Banje Beach, located right outside of the city walls, is a nice place if you want to make a quick break and relax after a long day of city exploration. If you visit Banje Beach, you'll be rewarded with a breathtaking view of the old city and its majestic walls. Is there a better backdrop for a beach than the idyllic, mysterious silhouette of ancient Dubrovnik? Let's not sugarcoat this beach, however. Due to Dubrovnik's world fame, it's not surprising to hear that this site attracts too many tourists. The beach itself is rather small and cannot take all the curious visitors without getting too crowded. This means that Banje Beach is also one on the expensive side. If you want to rent a sunbed or order a drink in the nearby restaurant, don't be surprised by the above-average prices.
What to do in Banje Beach
Go to beach and lounge bar
Book atransfer boat
Try out watersports
Go to the beach restaurant
Accommodation in Dubrovnik
It's not surprising to hear that such a famous and beloved destination such as Dubrovnik offers an impressive number of different types of accommodation.
This wonderful historical city is one of the most sought-after destinations in the country. The average price for one person for accommodation in Dubrovnik is €35. For two people sharing a typical double-occupancy hotel room, the average price for a hotel room in Dubrovnik is €65.
Some of the most popular hotels in the city are Adria, Dubrovnik Palace, Neptun Dubrovnik, and Rixos Premium Dubrovnik.
Location of Banje Beach
Nugal Beach, Makarska
Dalmatia hides another little secret, only two kilometers away from the nearby Makarska harbor. Despite its vicinity to the town, Nugal Beach is still rather tricky to reach. Tucked at the foot of a cliff, it's impossible to reach the beach by car. You'll have to grab your best walking shoes and a bottle of water and begin your hiking along the dirt path, decorated by pines and breathtaking views of the sea. It takes about thirty minutes of walking from Makarska to Nugal Beach.
Things to know when you are coming to this beach
Nugal is a small, secluded piece of paradise. It's important to note that there are virtually no facilities here. so be sure to bring food and water with you.A huge chunk of the beach is reserved for naturalists, a fact that you should keep in mind before you pick this place as your ideal destination. If you're comfortable with this type of tourism, you will certainly enjoy the picturesque landscapes that earned this beach its massive popularity among tourists and countless awards. The beach is amazing, but getting a bit too crowded lately. Be sure to bring water with you since there are no facilities.
What to do on Nugal Beach
Enjoy the picturesque nature
Hike
Swim
Snorkel
Jump into water
Dive
Fish
Explore the wilderness
Accommodation near Nugal Beach
You can find plenty of apartments in the closest town, Makarska. Apartments Pero, Apartments Vucic, Apartments Saric, Sanja, Argus, and Makarska City Bay Studios are just a few of them. Makarska also offers several hotels.
On average, 3-star hotels in Makarska cost €31 per night, and 4-star hotels are €60 per night.
Location of Nugal Beach
Crikvenica Beach, Gorski Kotar
An adorable village of Crikvenica offers another beach that's perfect for a fun and engaging vacation for families with children. The beach is well-equipped with all the necessary facilities and presents a diverse selection of activities that can provide quality time for the entire family.
What to do in Gorski Kotar
Rent a paddleboat, snorkel in the crystal-clear water and discover adorable local fish, or engage in a fun match of volleyball. If you want to escape from the unbearable summer heat, you can relax in the refreshing shade of the nearby pines. The beach is located right next to the lively city promenade. Explore tiny local shops or unwind in one of the fantastic bars and restaurants on the riviera. Overall, Crikvenica is a wonderful location if you're looking for a simple, relaxing family trip.
How to get to Crikvenica
Some 32km southeast of Rijeka, as you head along the coastline,you will one come to the town of Crikvenica. The town was a very fashionable resort before World War II and nowadays it still retains a lot of charm. It is well known for its mild climate and clean air, and people go there to seek relief from illnesses such as bronchitis and asthma. There is also a lovely beach there which is over 1 mile long. From Rijeka Airport, you can transfer to the bus station in Rijeka with one of the transfer buses that wait outside the terminal building. From there, you can get another bus to Crikvenica. The journey time between the two is about 45 minutes or even less.
Accommodation near Crikvenica Beach
On average, 3-star hotels in Crikvenica cost €44 per night, while you can rent a room in a 4-star hotel for €80 per night. Price of a room in a private apartment goes from €32.
Hotels you can try out are Hotel Crikvenica, Hotel Esplanade, Hotel Omorika, Hotel Mediterrenean and many others.
Location of Crikvenica
Punta Rata, Brela
Hidden in a protected area of Brela, on a little cape covered in pines, Punta Rata is certainly one of the most memorable beaches in Croatia. Tucked in a gorgeous forest, Punta Brela offers lush nature and a wonderful translucent sea.
Why visit Punta Rata
The symbol of the beach is the so-called Brela stone, a little, picturesque rock covered with pines, which is one of the most iconic motifs you can spot on postcards and pictures from Croatia. Punta Rata isn't as secluded and wild as many other jewels of the Croatian coast. This is a spot where marvelous nature and human care merge into one. You can bask in the indescribable natural beauty for one moment, and then jump into one of the nearby cafes in another.
What to do on Punta Rata Beach
Punta Rata is a great place for everyone, thanks to all sorts of adventures it offers:
Photographing the famous Brela stone
Swimming
Jet-skiing
Playing sports on the playground
Renting a kayak, canoe, or a water scooter
Parasailing
Accommodation near Punta Brela Beach
Punta Rata is a rather popular destination, well-equipped with all kinds of accommodation.
Hotels closest to the beach are Bluesun Hotel Soline, Hotel Croatia, and Bluesun Hotel Marina.
Prices in Brela tend to vary a lot, depending on the quality of the accommodation. Private apartments usually cost from €30 to €200.
Location of Punta Rata
Vela Luka, Krk
Vela Luka is another location that is hard to reach since it requires a 2-hour long hike from Baska. Despite its unfortunate location, Vela Luka is worth a visit. The path that will take you to this hidden spot is surrounded by breathtaking vistas. If you're not in the mood for a challenging journey through the rocky slopes and canyons of Krk, you can also travel to this beach by water taxi.Surprisingly, Vela Luka is often crowded by tourists and it isn't a secluded, peaceful spot one would make you believe. The prices in scarce local shops and taverns also lie on the expensive side. Despite these drawbacks, stunning scenery and clean water make Vela Krka worth the effort.
What to do in Vela Luka
The little town in Croatia is an adorable place, suitable for the entire family.
Visit the charming Town Square
Start your gastronomical adventure in some of the amazing restaurants
Explore the local museum
Relax on one of the 16 beaches in the area
Accommodation near Vela Luka
If you are looking for great and luxurious accommodation that is near beautiful, sandy beaches, or if you want seclusion and peace surrounded by beautiful nature and crystal-clear sea, you're in the right place. We have prepared for you the best offers of accommodation on the Adriatic ocean.
Apartment Mirjana
House Lara
House Villa Boulder
Hose Martelina
Apertments Maja
he average cost per night for hotels in Vela Luka is €99, while homestay places tend to be a lot cheaper, averaging around €36.
Location of Vela Luka
Beaches on Kornati Islands
Looking for an ideal getaway as far away as everyday life and all the hardships it brings? Kornati Islands and their otherworldly lunar landscape will make you believe that you managed to escape to a whole different planet. There are countless little bays and beaches scattered all around the hundred of tiny islands. If you're dreaming of complete solitude and an adventure in the authentic Dalmatian wilderness, rent a boat and begin your expedition in this stunning national park.
Lojena beach
Lojena beach is located on the Kornati islands, precisely on the southwestern part of the Levrnaka island.This is one of the best and most visited beaches on this beautiful island which is visited annually by thousands of tourists around the world.It is covered with pearly white pebbles, while the sea bottom is covered with silvery sand. You can reach Levrnaka only by boat – a tourist tour from Dugi otok.This beach is very suitable for children and families, as well as for all those who like to dive.
Opat Bay
Here is another stunning beach on the Kornati islands. You shoud try and come to this beach via boat. Opat bay has a area for about 20 boats so there's a lot of space. The only downside to this bay is its orientation. In other words, Opat partially opens to the south-southeast, the open sea, and southern winds. This however is a problem only in the autumn, when those winds blow more often than the rest of the year. This is an amazing beach that has warm and clear water, as well as incredible nature.
Location of Kornati island
Beritnica Beach, Pag
Lovers of hiking will also enjoy the unusual sceneries of pebbly Beritnica Beach, one of the most spectacular locations on the fascinating island of Pag.
How to get to Beritnica beach
You can reach this place by following a rocky path from the much more famous Rucica beach or by renting a taxi boat. Just above the beach, there is the famous climbing cliff Stogaj, one of the most spectacular stone towers on the Adriatic coast. Secluded and hidden from all the usual chaos associated with large tourism centers, Beritnica is an idyllic piece of heaven for people who are dreaming about primordial peace.
Why visit Beritnica beach
This stunning beach with warm sand and water has the most spectacular stone towers on the Adriatic coast, whose position and appearance simply invite you to rise to its top. Many visitors regularly jump off this unusual stone directly into the beautiful, crystal clear water that is always pleasantly warm during the summer. In addition, the nature of this beach is really wonderful. It is a real tropical nature that simply delights all tourists over and over again.
Accommodation near Beritnica Beach
Beritnica Beach is hidden far away from civilization. Before you plan your journey, have in mind that this probably isn't a right place for people who prefer their comfort and easily accessible beaches.
If you want to visit Beritnica, the best way is picking one of the apartments or hotels on the Pag island and dedicate an entire day for a trip.
Location of Beritnica beach
We hope that this blog has introduced you to some of the most beautiful and best beaches in beautiful Croatia. This is a country truly blessed with beautiful beaches, amazing landscapes and warm, clear water. At the same time, it is a country whose coastline offers unreal, natural beauties and it has perfect conditions for enjoying all the charms of the sea and summer.