London, the capital of the United Kingdom, is an absolutely wonderful and impressive city. Many great and important historical events have happened in the very heart of Britain and therefore London is filled with amazing:
monuments - London monuments have huge historical and symbolic meaning and many tourist come to London to admire them
architecture - London is filled with gothic churches and incredibly detailed architecture, Baroque Era and Edwardian have left a lot of stunning pieces
buildings - modern London as well as the older part of the city are home to some of the most important building in the whole world
breathtaking landscapes - even though the weather can be rainy and tricky, London is filled with really beautiful and stunning views one can only admire
Things to do in London
There are so many great things to see and explore around this famous capital that will definitely take longer than just two days, but we hope you will find what are some of the must see locations around this cultural and diverse city. This blog will help you how to plan a weekend in London.
The Buckingham Palace
Fun things about Buckingham palace
London is a pretty incredible city. There are so many things to see and learn about all across this multicultural capital. Buckingham Palace is one of the most famous and iconic places in the entire world. It is also a constitutional centerpiece of British long lasting monarchy. The Palace is an important historical monument as well as an excellent example of wealth and prosperity of Britain's famous Royal family. It is also the official residence of Her Majesty, the Queen. If Queen Elisabeth II is in Buckingham Palace, the flag of Great Britain will be lifted as a sign that the country's monarch is present inside the palace walls.
What to see behind the Palace walls
One part of Buckingham palace is always open for many tourists who come frequently to explore this amazing place, but many rooms are private and only available for members of the Royal family. Visiting this historical place and taking a tour around Queens truly impressive portrait gallery will, certainly, be an unforgettable experience. You can choose to have a tourist's guide or audio guide that will bring you closer to the rich and important history of British culture and monarchy.
Buckingham Palace is one of the oldest buildings in Britain and it dates back to 1603. Of course, during the years many renovations took place inside and outside the Palace. The Buckingham Palace tour will take you through over 300 years of British Royal history.
Explore the Queens's gallery
The Queen's gallery is filled with important art from the impressive Royal Collection Trust. It represents centuries of the Royal family's legacy. It is best to visit it in August or September, as that is the time when this royal palace opens its gates to many tourists around the world. Tickets are available always, and you can order them online as well. The Buckingham Palace museum can only show around 450 paintings, but many of them are kept locked and hidden from the public eye. Still the collection is definitely worth seeing and you will be absolutely thrilled to discover all the beauty and rich architecture that Buckingham Palace has.
Victoria and Albert Museum
History of this museum
Speaking about the long history of the British Royal Family, one of the most important monarchs of this country was Queen Victoria who ruled for 64 years and had 9 children with her beloved husband, prince Albert. Their special bond and love story continues to captivate global audiences all around the world until this modern day and age, so there is no surprise that Victoria and Albert Museum is a place we highly advise you to explore while enjoying your weekend in London. You can book tickets, tour and find out more information on this official site of this famous museum.
This museum has immense cultural and historical value for the entire nation and every years thousand and thousands of tourists from all around the world gather in line to buy tickets and enjoy everything that this museum has to offer, and trust us it has a lot!
The architecture of the Museum
The building itself is so stunning that it is worthy of just standing there and admiring it from a far. The architecture is incredibly impressive and it certainly will be pleasing for any art lover. The entrance is filled with artistic figures and statues and the name of the museum is written with golden letters. Having that in mind we can certainly say that the architecture within this museum is beyond spectacular. This museum has many different, but equally worth seeing sections and it offers a very special insight into various cultures from Asian to British. This place is definitely worth seeing and you can order tickets also online, but do it in time, because the lines can be long.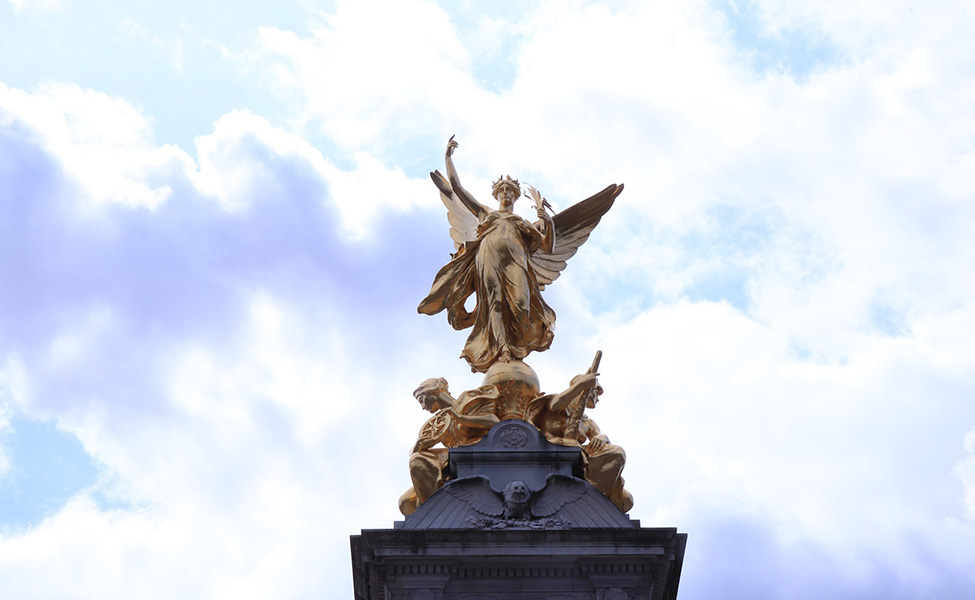 The museum is divided in different section and periods
Edwardian period
Post-war period
recent years
It also has many sections and exhibitions
prints and drawings
jewelry
fashion
books
photography
metalwork
sculptures
textiles
This museum also has several departments
Asian department
Conservation department
Development department
Furniture, texture and textiles department
Estate department
Westminster Abbey
Importance of Westminster Abbey
This magnificent and world-famous building is England's most important church and has been the site of every coronation since that of William The Conqueror in 1066. It was here fifty years ago, on June 2nd 1953 that Queen Elizabeth II was crowned. Known as the 'House of Kings', until 1760 the Abbey was the final resting place of 17 monarchs, including Elizabeth I and Mary I. Many monarchs chose to be buried close to the shrine of Edward the Confessor.
Westminster Abbey today
The current Westminster Abbey was started by Henry III in 1245 and it represents an incredibly important, historical and rich gothic church. It has over 1000 years of valuable and it is inseparable part of history heritage.
This is where the royalty is crowned for cemeteries, where they have famous and e royal weddings and also a place where many members of the royal family have been buried, including Queen Elisabeth I. Over one million visitors come to this significant place every year.
What to see and when
So we can safely say that Westminster Abbey is a pretty popular tourist attraction. You can enter this important place from Monday to Saturday from 7.30 am do 6pm. However the best time to visit this magnificent church is very early in the morning before the crowd starts to get thicker. Tickets are available online so book them on time and you can have a wonderful time learning interesting facts and listening to a lot of important historical facts about this church.
Architecture of this famous church
Westminster Abbey is an enormous church built in authentic Gothic style and it has significant cultural and historical importance. Because of that tourists are not allowed to take photos inside the church, but you can take wonderful photos of its amazing and breathtaking architecture and gardens .
Many important events took place in this cathedral including the wedding and funeral of princess Diana and prince Charles, as well as the wedding of young royal couple prince William and duchess of Cambridge. So for everyone who loves history, Westminster Abbey is always a must when you decide to visit London. Over 3300 thousand people have been buried deep in Westtminster's abbey tombs.
Not only kings and queens were buried in this church, the remains of some other significant and impressive names are also buried inside Westminster, like the iconic scientist Sir Isac Newton and Charles Darwin. Also some famous poets and authors have found their ever resting place here:
William Shakespeare
Charles Dickens
T.S. Eliot
All of them are in this church. We think we gave you enough valuable information about this impressive and important church that is located in the very heart of London, and if you find enough time to visit it , we can almost assure you that the Westminster experience will be incredibly significant for everyone.
The London eye
History of the London eye
The structure of the London eye is incredibly impressive, so it is no wonder why this immensely popular location is a perfect place to have fun, see a stunning view and see important buildings and monuments for so many tourists and during your weekend in London, taking a ride on this enormous Ferris wheel is simply a must. While being on the ride, be sure to take some wonderful photos of the entire London. The very construction is tremendously amazing and it captivates almost anyone who comes and sees it in person. The London eye is huge and its construction is very solid and strong.
To be able to take a ride you have to enter one of the huge glass pods that can easily lift almost 30 people at once. One rotation takes about half an hour and the pace is slow, allowing riders plenty of time to take in the views and make some memorable pictures. The view from the London eye is stunning and what makes it fascinating is seeing how central London is surprisingly green.
What to see while visiting London eye
All the big attractions are right there in front of you, framed by many green trees and impressive park lands. From the pod you can see the entire Buckingham Palace and Horse Guards Parade, that is always so interesting to look at. The Parliament House is also right there for you to look at and you can even spot a famous Windsor castle from a far.
Another interesting thing about this attraction is its location. The London Eye is located on the south side of the famous river Thames. The river is breathtakingly beautiful and it completes the entire picture of the most mesmerizing London areas.
However, have in mind that the rows for the London Eye are always pretty long and they do require a lot of patience, even more on the sunny and nice looking days without the rain. On busy days we would highly recommend buying a Fast Track Ticket, but have in mind that before joining the ever growing queue, you will need to pick up your pre-booked tickets. The London Eye is one of the most emblematic structures in all of London city .
The London Eye is one of the most emblematic structures in all of London city, it is the tallest Ferris wheel in the entire Europe, so it is no wonder that it is in the top five best and most popular locations for tourists to visit.
Price and tickets
Standard ticket-24.50 £
London eye and cruise-36.50£
Fast track ticket-34.50£
The Big Ben
Development of Big Ben
Big Ben is an impressive and magnificent London landmark. It is one of the oldest and most famous symbols of Great Britain. This iconic monument of England's capital is a location every tourist is very excited to see. The tower itself was just called 'Clock Tower' since its construction in 1859. Big Ben is, actually, the name of the great, huge bell that resides in the Elizabeth Tower and it was renamed in honor of Her Majesty Queen Elizabeth II for her 2012 Diamond Jubilee.
The Elizabeth Tower is 96 metres tall and contains almost 400 steps. The movement of the enormous clock tower was designed by legendary lawyer and amateur horologist Edmund Beckett Denison. There are four other bells and Big Ben is the largest of the tower's bells. It is located near another very famous tourist location, the Palace of Westminster (home to the Houses of Parliament). The Elizabeth Tower is an essential stop on every tourist's bucket list. This famous clock tower has been in hundreds of movies, pictures and postmarks. Almost everyone who takes just one look at the Big Ben and its clock knows straight away that London is in the picture.
Significance of Big Ben
The tower has major historical significance and it is easily one of the most recognizable structures in the world. There's the incredible architectural detail of the tower which makes the entire sightseeing even more special and unforgettable. Big Ben is a symbol of parliamentary democracy and an important part of the Palace of Westminster London. The tour inside this architectural masterpiece is only limited to residents of the United Kingdom, so unfortunately for visitors all around the world access is limited, but you can still stand in front of it and see all the wonderful details and admire it completely. Visiting Big Ben is one of the fun things to do this weekend.
Unique architecture and design
One of the most iconic symbols of the English capital is undoubtedly Big Ben and visitors to London will likely want to head to this famous landmark during their stay.
The second largest four-faced chiming clock in the world (beaten only by the Minneapolis City Hall clock tower in the US city), the Elizabeth Tower is 96 metres tall and contains almost 400 steps for those visitors eager enough to reach its top.
London Tower Bridge
History of London bridge

Another very famous iconic symbol of London is definitely London Tower Bridge. It was built between 1886 and 1984 and it is located on the river Thames. It is one of the five bridges in London, and certainly one of the most famous one. The bridge has two towers connected together and it represents a very beautiful and important structure that is significant for managing enormous traffic and crowds in London. It was also very often featured in many pictures, calendars and movies and for many tourists it is a simply must go location. We highly advise you to see it and this visit will complete your entire London experience.
Fun facts about London bridge
Sir Horace Jones – the architect behind Tower Bridge shaped some of the most iconic buildings in Victorian London including Leadenhall Market, Smithfield Market and Billingsgate Market.
When Tower Bridge first opened, it used to be powered by coal burning steam engines, but these were replaced by a combination of electricity and oil in the 1970s.
Tower Bridge is made up of more than 11,000 tons of steel and the foundations needed more than 70,000 tons of concrete to support the structure. It also features over 31 million bricks and 2 million rivets.
There's a short film of Thomas Hans Orde-Lees jumping off of the Bridge in 1917 before parachuting safely into the River Thames below. His aim was to show the benefits of RAF pilots using parachutes.
Tower Bridge was painted red, white and blue in 1977 to celebrate the Queen's Silver Jubilee. Before that it was boring old brown.

London is incredibly popular and big city. So many wonderful things happen there every day of the week and its history is very deep and rich. There are so many important buildings, monuments, museums, structures to see and therefore so many things to do on a regular basis. Even in just one weekend visiting London is an unforgettable experience.
Hope you will have fun and make some amazing memories.