There are so many wonderful places to see while spending vacation with your beloved ones. When children are in the picture, your holiday must be even more fun and exciting to fit anyone's needs. So here is our list of ten best places to visit with your little ones. There are many beautiful places on our planet that are worth getting to know and explore. It is even more beautiful when we visit them with those we love the most. Our children are curious and eager for new experiences. Traveling with them can sometimes be a real challenge, but also a great pleasure because family vacations will be remembered for a very long time. That is why we have selected for you the best places in the world for a family vacation.
Paris- city of love
Undeniably there is a lot of great things to do in Paris, but when it comes to family vacations and bringing your kids along, things can start to get more complicated. So here is our list of some famous locations that even the kids will love it:
The Eiffel tower - What would a trip to Paris be without a visit to the famous Eiffel Tower? It is amazing and historical place to visit with entire family. Kids will be mesmerised by its grandiosity and colorful night lights. Also, the view from it is stunning. The entire city of love on your palm.
Picnic Along Seine - Having traditional French picking with your family is even more perfect when it's done in Paris near the famous river Seine. You will be able to enjoy incredible architecture as well as many gorgeous bridges built over this river. Great place near the river is Square du Vert Galant.
Paris Street Art - kids love bright and colorful things, so seeing Parisian street art will do them just right. It is true that Paris is the city that looks like museum, but it also has vibrant street art scene.
Paris hotels and apartments
Four Seasons Hotel George V - This hotel is, perhaps, the most famous and prestigious one, but at the same time it is perfect for kids and families. Good-sized swimming pool and great service are some of the advantages.
Mandarin Oriental - This popular gotel also has a holistic spa and outstanding dining. It also has fun things for kids to do. Kids activities include a perfume-making class, cooking lessons, and popcorn machines.
Disneyland Paris
Disneyland Paris is, of course, on top of our list when it comes to wonderful destinations you simply must visit with your family. No matter what age, Disney is always a good idea for everyone. This amazing place will offer you some of the best memories you can have as a family and be sure that almost every kid will absolutely love it. Disneyland is a very special entertainment resort and it has two theme parks and many resort hotels.
Disneyland Park is the original theme park and the Paris one is the best one in the world. It also has a shopping district and Disney Village. Free wireless internet is now available throughout Disneyland Paris and Walt Disney Studios Park, the Disney Village, and all resort hotels. This is a relatively new development that roughly coincided with the rollout of the official Disneyland Paris app.
Disneyland Paris is much more than a theme park. It is a place where time stops to give way to magic and imagination. Disneyland Paris is a place where dreams come true for millions of little children and, I dare say, grownups, too. True to the vision of Walt Disney, this amazing place brings together all the favorite Disney characters to create a world that is truly spectacular.
The park is located in Marne-la-Vallée, about 35 minutes from the center of Paris by train. It is dedicated to the cinematographic world and focused on animated films. The theme resort has amazing attractions and takes care of even the smallest details. Disneyland Paris has overtaken the Eiffel tower as the most popular tourist destination of the Paris region.
How to get to Disneyland Paris
Disneyland is located just 30 minutes from the center of Paris. You will not waste much time commuting to the park and have fun during the day. And at the end of the afternoon, return to Paris to visit the Eiffel Tower, restaurants, or some museums. The best way to reach Disneyland Paris, which has its own railway station, is by train: they are reliable and run frequently.
Where to stay while visiting Disneyland Paris
Disneyland Paris and several of its hotels have reopened after being closed for several months. Aside from reduced capacity at the parks and some entertainment modifications, the biggest difference right now is hotel operations–not every resort has reopened and some won't until 2021. This is the perfect place that combines fun and shopping and dining and amazing entertainment for adults and kids as well. There are several shows, interactive programs and great rides. Children will love it and so will everyone else who enters the resort! So many fun and games are available for everyone.
When to visit Disneyland Paris
Christmas is an excellent time to visit Disneyland Paris and Walt Disney Studios Park for a flurry of additional seasonal entertainment, and for the beautiful decorations all around the park. In addition to time for exploring Parc Disneyland and the Walt Disney Studios Park, you will want to set aside a bit of time to explore the hotels and Disney Village, too. Disneyland Paris has seven official resorts, with a variety of nearby "off-site" hotels.
The park always adapts to weather conditions. During winter, it offers complete and varied entertainment completely closed; so, you always have the fun you need during your visit. During your trip, you can experience everything entertaining and have fun in this city. The best time to visit Disneyland Paris is on weekdays outside of public holidays and school vacations.
One thing to mention so that you don't get too excited while planning specific places to eat is that Disneyland Paris often closes some of its restaurants depending upon crowds. This was a huge issue last Christmas, and judging by the calendars published thus far, it will remain a huge problem throughout 2020. Chances are you've visited a Disney theme park some time in your life, and you have an idea of what attractions are worth experiencing.
Design and activities in Disneyland Paris
The biggest differences in Disneyland Paris are park design, layout, and level of detail. Many of the attractions are very similar in general nature to their US counterparts.
Free wireless internet is now available throughout Disneyland Paris and Walt Disney Studios Park, the Disney Village, and all resort hotels. This is a relatively new development that roughly coincided with the rollout of the official Disneyland Paris app.
Disney rides video (what you can expect)
Many great and fun activities can be found in magical Disney kindgom. Great memories and precious family time is guaranteed. We hope this video will help you to decide what are the Disney rides that will suit you and your family the best. What ever you choose that works the best for your family, be sure that you will completely and truly enjoy itt.
Pirates of the Caribbean is a simply stunning attraction. One of the most favorite rides and the most popular rides is Pirates of Caribbean.Based on the Disney film franchise of the same name, this waterlog ride is full of thrills and spills and is constantly named one of the most exhilarating Disneyland Paris rides.Visitors take their seats on boats that follow a predefined route. The ride's popularity owes as much to the quality of storytelling as to the ambiance. Several renovation campaigns updated the various versions of Pirates of the Caribbean to satisfy an ever more demanding public. Jack Sparrow, Captain Barbossa & many other characters from the film franchise were added.
Creepy hotel, stormy night, broken service elevator – what could go wrong? Welcome to the creepiest Disneyland Paris ride, the Tower of Terror. This attraction includes sudden, fast drops in a dark, enclosed space. It is a very scary, but very exciting experience. Disney has it all. Be prepared to scream and have a lot of fun while being on this ride. Many tourists say that this Disneyland ride is unforgettable one. Many tourists claim that it was nerve-wracking, but an exciting experience. This attraction is based on the popular television series which originally aired from 1959 to 1964. Created, hosted and written by Rod Serling, the award-winning show—with its imaginative storylines and unexpected twist endings—was wildly successful.
Little mermaid is one of the most famous disney classics and the Little mermaid Disney ride is equally unforgettable one. Very soon it became one of the best and most popular Disney rides in history and it is loved and adored by grown ups and children. Immersive special effects and hand-drawn animation are one of the reasons why this ride is so popular.While this delightful adventure takes you under the sea, there is no actual water and you will not get wet and that is always good to know when you are coming with kids. The most well made and impressive figure is the sea witch Ursula.
In the Walt Disney World resort includes several theme parks:
Animal Kingdom
Magic Kingdom
Epcot
Hollywood Studios
Disneyland Paris tickets price
It is important and valuable to know that you can't go into a park without making a reservation through the Disney Park Pass System (in addition to having an admission ticket). Figuring out how much it costs to go to Disney World is a complex and difficult equation.The cost of a park ticket is based on which day you visit and what rides and shows you decide to see. Usually one park ticket prices started at $120 a day. The price might go up and down. The best tickets to any theme park will range in price from $109 to $159. You can find out more information on the official Disney site and there you can find out what are the best Disneyland Paris packages.
Hawaii Maui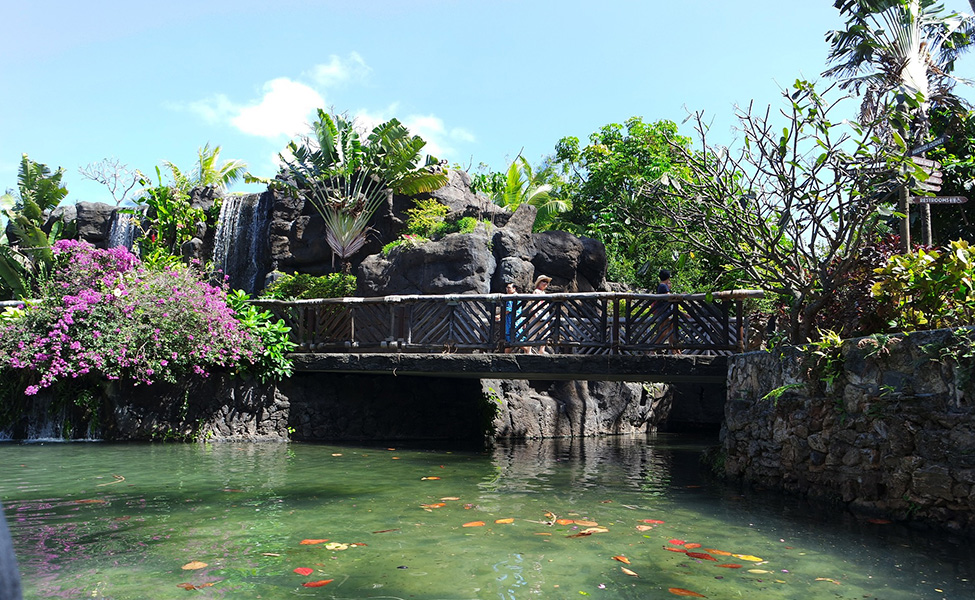 Another great, but certainly different place for family vacations is definitely warm and sunny Hawain island Maui. Many kids will recognize this famous island from the classic animated Disney movie Moana.
Why to visit Maui
This Hawaiian island has plenty of sights for kids of all ages. It is very safe and clean and it provides many amazing and fun activities to do with your family and make amazing memories. Maui has impressive wildlife to intriguing history and culture. It is stunning and beautiful, and Mauian landscapes will amaze kids and their parents equally.
Fun things to do on Maui
Try traditional Hula dance
Try snorkeling
Try scuba diving
Explore sea corals
Explore sea turtles
Try swimming with dolphins
Price and cost to visit Maui
A vacation to Maui for one week usually costs around $1,508 for one person. So, a trip to Maui for two people costs around $3,015 for one week. A trip for two weeks for two people costs $6,031 in Maui. The price person often goes down because kid's tickets are cheaper and hotel rooms can be shared.
When is the best time to visit Maui
The best times to visit Maui are April through May and September through November. Avoid visiting this island in the summer or winter because the crowds can get enormous. But any time can be great for this visit, especially when you are going with family. Also, be sure to check out some of the best, but quite affordable hotels in this area. For more information you can go to this site.
Best accommodation for family
Here is our small, but hopefully valuable list of best hotels for your family. Keeping in mind that family vacations usually envolve young children, as well as teenagers accommodation must be safe and well secured. In the same time it needs to offerr you a lot of fun and amazing activities in which you can properly enjoy with entire family.
Wailea Beach Resort - Stylish comfort along the water's edge in beautifully appointed, family-friendly hotel rooms and so much more can be found in this famous and popular resort. Guest reviews are also pretty good. Cleanliness, location, service and dining are all excellent.
Royal Lahaina Resort - This amazing place is famous for signature oceanfront restaurant. Local ingredients and island flair are just some of the perks. If you are looking for some really great and fun activity to do with your family, look no more, because this hotel can arange you exciting snorkel trip in a volcanic crater.
Grand Wailea Maui - This hotel will offer your family fine dining, amazing spa and incredible experience so that every family member can truly enjoy. It is also very lyxurios and the service is great. They will do everything to please their guests. Many rooms and suites have breathtaking view. You can choose to book a room with tropical or ocean views. Both are stunning.
Vienna
Something slightly different than magical Disneyland and tropical paradise called Maui, Vienna is the place to go if you want to take your family to see and learn more about rich history and visit some of the worlds best and biggest museums. Austria is a very family friendly country to visit.
Fun activities to do in Vienna with kids
Since this is a blog dedicated to family vacations, and many families have small children we wanted to give you a couple of fun and playful activities to do with your kids while visiting this amazing country. While you are already visiting Vienna, you may decide to explore not just the capital, but also the stunning nature of villages that surround this city. Trust me, you won't regret it.
Walking holiday in Austria
Kids have a lot of energy and can get bored easily, as any parent will know. Austria is filled with stunning landscapes and beautiful views. Nature is something to look forward to. Your entire family will enjoy mesmerizing natural surroundings and all the untacked beauty of this area. Fresh air, trees, woods, animals are all part of the deal and hiking with your loved ones will allow you to truly see and experience all of that beauty first hand.
Where to hike
We recommend you to go to Innsbruck airport.
That airport has one of the most amazing views ever and they will be able to land you on some of the best countryside of Austria. Here we will give some of the recommendations where we think it is the best to go walking and hiking with your kids, while being in this gorgeous country:
Zell am See
This beautiful village is located on the south of Salsburg. It is famous for stunning and large Lake Zell. It is the ideal location for family vacation. It is also perfect for hiking, taking long walks or even camping. The village is also very family-friendly, with a mystical forest attraction and three enclosed water parks on the lakeshore.
Kufstein

Another mesmerizing Austrian village that is filled with lakes, mountains, green scenery and plants. Perfect location for hiking and enjoying some fresh air. This village even has a magnificent medieval castle located on one of the many hills.
Lienz
Lienz is famous for its authentic shopping and gastronomic scene. The food in this place is delicious and it will suit anyone, especially after a long day of hiking and walking. It is also very famous for the 750-year-old medieval Bruck castle with its museum and gothic frescoes.
The best places to visit in Vienna with kids
Vienna has a rich culture and a long history. Because of that there are many places to explore and activities to do that will capture your attention. One of them is definitely touring the old city Vienna on a fiaker ride.The carriage with beautiful horses will led through the cobblestone streets and secret alleyways of Vienna's old city center. Entire family will love it and horses are really well behaved. You can take pictures and create some wonderful memories together.
Watch children opera together
Attending a children's opera at the world's most famous opera house. This will certainly be an amazing and unique experience for the entire family. And it can be one of the highlights of an entire family vacation. Operas are fun and age appropriate for your kids. Costumes and stage are colorful and the music is cheerful. Everything is done with immense dedication in order to capture the attention of everyone.
A few places are as fun for families and kids as the Zoo is. Filled with rare and wild animals, captivating stories and long paths for walks, be sure that this Zoo will bring your family even closer. The Vienna Zoo is the oldest existing zoo in the world and is also known as Tiergarten Schonbrunn.
At the same time, that is a unique opportunity for your kids to learn something new about the animal kingdom and different species of animals. The Zoo is enormous and it spreads over 17 hectares.
Price tickets and when to visit
Vienna Zoo is located on the ground of the Schönbrunn Palace in Vienna, Austria. To reach the main entrance of the Vienna Zoo, the easy and best way is to use the park-gate Hietznger Tor.
The best way and easiest to reach the main entrance of the Vienna Zoo is to use the park-gate Hietznger Tor. Take the U4 Underground and get down at the Hietzing Metro Station.
Vienna Zoo opens at 9 am, every day of the year. Even on holidays.The online booking ticket price for adults is €22, and for children aged 6 to 18, it is €11.
Madrid
Spain is a perfect place for any family trip. Take your children to Barcelona and let them discover all the secret treasures. Barcelona is exceptional for families. September to November is easily one of the best times to travel to Spain. Of course, when it comes to Spain, Madrid is a place to go.
What to visit in Madrid
There are so many great things to see with family in Madrid. We tried to highlight some of the best locations and attractions for kids and parents as well.Madrid is a vibrant city to explore. Fun theme parks, beautiful gardens with playground for kids, best family friendly hotels and so much more you will be able to find in this amazing city.
Port Aventura theme park

This is a wonderful place to go with kids and have a lot of fun.The park features 5 theme areas that are based on civilizations. It is one of the most popular places to visit and it is frequently searched.
Mediteranian
Western
Mexico
China
Polynesia
China is the biggest theme land of the park. It has many great rides and kids will love it. So it is no wonder why this is the largest amusement park in Spain.
When to go to Port Aventura
It is open during the entire year, all seven days in week. But the time to go is in spring and summer, because then you can properly enjoy all the rides that are outside.We hope we did manage to give you some of the best family vacation ideas. Also we wanted to include the best family vacations on a budget. Hope you will have fun with your family and explore these places first hand.
El Retiro Park
El Retiro Park is a green oasis in the heart of the city and it is perfect for kids and families. It covers over 125 hectares and is filled with green trees and landscapes. El Retiro is also filled with interesting sculptures and fountains that can be fun for kids to see and explore. El Retiro is a great place to go rollerblading. That is a fun activity for kids and parents. In the heart of the Retiro Park lies this large lake. In the middle of the lake there was an oval-shaped island. Currently the Retiro Pond offers several activities like rowing boats and many other great activities to do with kids. It is always open to the public.
Hotels and accommodation in Madrid
Palacio Plaza Conde de Miranda - this is a really fun and interesting hotel. If you are willing to try something different this a perfect place to go. It is also great for kids and it will keep their attention occupied. This wonderful hotel is based on literary, film and television characters.
Hotel Ritz Madrid - if you are seeking for some serious luxury then this is a perfect hotel for you and your family. Hotel has been renovated recently and is even in better shape now. Service is great and they will do everything to help their customers.
Wellington Hotel - chandeliers, marble and murals are just some of the luxurious perks of this hotel. This hotel is close to the city's most expensive shopping area, Salamanca, and has a summer pool with a terrace.
We hope that this blog brought you some precious informations and new ideas for your next family trip. We know how family vacation are important and valuable for entire family. That special time spent with your loved one can create amazing memories and stories that new generations in your family will gladly listen and cherish.