Given the coronavirus pandemic that has suddenly hit the entire planet, traveling and organizing vacations has never been more difficult. Many of us lost our jobs or were unable to work and for many, incomes have dropped significantly. The world is only now slowly recovering from everything that has happened last year and only now traveling and summer vacations are possible again.That is why we have selected for you great places for summer vacation or weekend vacation that are, at the same time, very affordable and appropriate. If you need cheap vacation ideas just keep reading.
Cheap weekend getaways
When it comes to cheap trips, weekend getaways are perfect for having a lot of fun and not wasting a lot of money.The most important thing for you is to rest well and relax for little money. You must be wondering if this is even possible today? Fortunately, Europe is full of hidden and small places that can provide you with a dream weekend vacation with very attractive and affordable prices.
Split, Croatia
Split is one of the most beautiful cities on the Croatian coast and one of the most favorable and affordable cities in Europe. That is why it is an ideal place to spend a romantic weekend for two. Split will provide you with beautiful sunsets, delicious and traditional specialties, great prices, great service and landscapes that are so fairytale-like that they will remind you of scenes from a movie or books. Split beach is also beautiful and very nicely decorated, while the water is unreal blue and so clean that it is almost transparent.
Split prices
Having a vacation in Split is always a good idea, especially during the summer time. You can find very good hotels, service and accommodation for just 9 euro per person. Great and very tasteful meals in Split range from 8 euro in cheap restaurants and if you want to have a slice of pizza, the cost of that would be between 5 to 6 euros. You can also get a great cappuccino for just 1 euro. You can also find great rooms for just 11e for one night. As you can see, there are many great options in Split. Just go there and have a lot of fun!
Split Location
Split is the largest city in Dalmatia, and the second largest city in Croatia in terms of population, and is the economic and cultural center of Dalmatia. It is not hard to get there at all. Split lies on the Adriatic coast and its surrounded by several islands. You can reach Split by airplane, bus, train or ferry. So choose what works for you.
Budapest, Hungary
Incredibly low prices can be found in this amazing and pretty stunning European city. This is a city of rich culture, history and incredibly beautiful and unique architecture. This city is a perfect spot for cheap vacations for two. There is a lot to explore and see in Budapest, so do expect that your weekend will be quite busy. The entire city is very affordable and it's one of the best weekend trips you will have in your life. Even though the prices are low, there are still a lot of great things to see and explore in Budapest.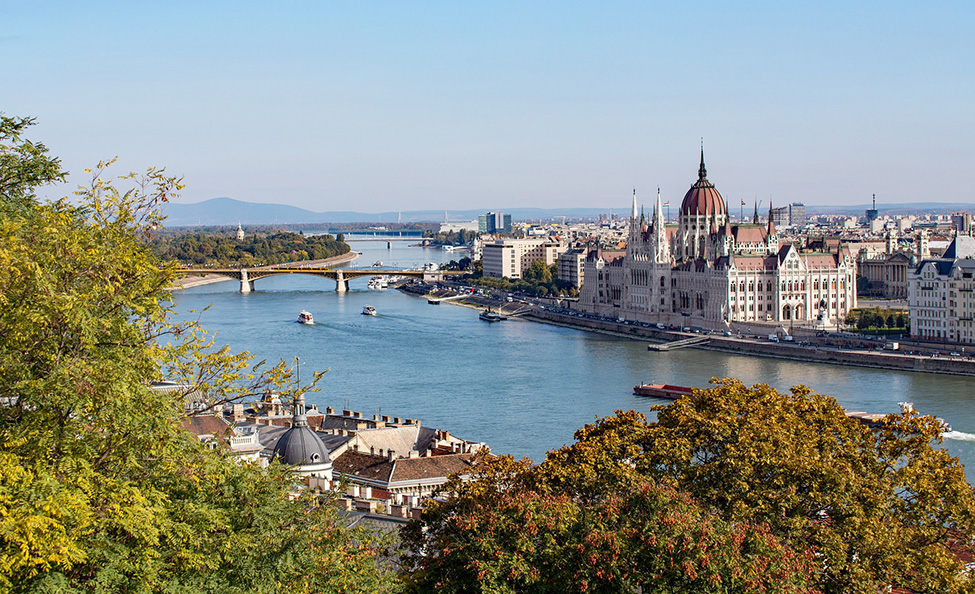 Here are some of them:
Go to night cruise and explore the beautiful Danube
Visit the stunning Parliament Building
Go to Gellért Baths
See all the 19th-century architectural wonders alongside the Danube
Best Budapest hotels
As we have already said, Budapest is a city that has a lot to offer to all its guests. Hotels and accommodation in Budapest are excellent and diverse, while the prices are affordable and great.
Aria Hotel Budapest - This is one of the more luxurious and expensive hotels, but if we take into account the luxury and service that is at the top level, then even the prices for this prestigious hotel are not too high.
Pest-Buda - This place has only 10 rooms and it has a pretty cool and amazing interior. Industrial and modern style will give an unique experience, as well as contemporary artworks. It is located in the very romantic, historical centre.
Marco Polo Top Ho(s)tel - Accommodation in this hotel is very affordable, so it is certain that you will not spend a lot of money. It is important to point out that the hostel is well and regularly maintained, so the service is very good and everything is always clean
Ljubljana, Slovenia
Ljubljana is one of the smallest, but most charming cities in Europe. This capital is perfect for a weekend getaway away from huge crowds, noise and everyday life. Ljubljana is a completely beautiful and fairytale-like city with incredibly affordable prices. It is a city that nurtures its culture and tradition, a city of museums and important festivals, historical monuments, a city of beautiful bridges and extraordinary architecture.
There are no big crowds in Ljubljana, people mostly walk or ride bicycles.The promenade is beautifully decorated with many affordable restaurants and cafes. Here you will find the perfect vacation for little money and all your expectations will be completely fulfilled. If you want to read more and learn more about Slovenia, be sure to check our blog 8 Reasons to Travel to Slovenia.
What to visit in Ljubljana
Ljubljana is a capital full of rich and vibrant culture. It is also a city full of trees and green plants. While spending your vacation in Ljubljana be sure to visit:
the grand National Gallery
the Museum of Modern Art
the Opera House
city's landmark Triple Bridge
National and University Library
Cheap Caribbean vacation
If you are looking for cheap and affordable spots for an ideal summer vacation, then The Dominican Republic is probably the best and the cheapest place to go. There are some other cheap caribbean destinations, but The Dominican Republic truly has immensely gorgeous beaches and azure waters.
This place is a real paradise on earth, a place where there is so much life and vibrant colors, a place you will remember for a very long time. To spend several days soaking up the sun and relaxing on the sandy beaches might be just the right thing you need. Of course, if you are wondering which other beaches are perfect for a summer vacation, click on the blog top 10 best beaches in the world.
The Dominican Republic beaches
This place has some of the most beautiful and mesmerizing beaches in the world. These beaches will leave you breathless and they are located on the perfect place where the Atlantic Ocean meets the Caribbean Sea. The sand has a very unique and fascinating color, it's almost white, powdery color. So here is our list of the best Caribbean beaches:
Playa Rincón
Cayo Levantado
Beaches of Las Galeras
Cabarete Beach, Cabarete
Playa Grande, Rio San Juan
Playa Juan Dolio
Caribbean coastline is something so stunning and spectacular that it can satisfy everyone's taste. During the entire year temperatures are warm as well as water, so it's perfect for an ideal summer holiday where you won't have to spend a lot of money. Many of those beaches have a green fringe of vegetation, sunlight and azure waters. Locals are always friendly and welcoming and will give you only the best advice and locals products.
Cheap Hotels in Caribbean
It is widely known that the Caribbean is one of the unrealistically beautiful and perfect places for an ideal summer vacation. This place is the closest to paradise that you can find on earth.
Occidental Caribe - perfect for families with kids. It's a real paradise on earth where you will enjoy all perks and best privileges. This resort has 798 rooms and suites
Comfort Suites Paradise Island - this place will provide you with an ideal vacation in the beautiful blue caribbean because this resort has everything you need. You are in charge here and your needs always come first
Four Points by Sheraton Puntacana Village - one advantage of this beautiful vacation spot is a 10 minute drive from its private beach and just 2 km from Punta Cana Airport.
Cheap beach vacations
When it comes to cheap vacations, the biggest question was which beaches are perfect for a cheap summer vacation. Fortunately, there are many beautiful, lesser-known beaches of immense beauty that will give you a dream vacation. These beaches are the hidden gems of our planet, so take good care of them and enjoy them. Turquoise water, sandy beaches, a range of palm trees and tropical plants, a nearby tropical bar and many interesting sights, that's what these places will offer you during your cheap summer vacation.
Bosnia and Herzegovina coastline
This place will surely delight you with its extremely affordable prices. To be completely honest it doesn't get cheaper than that. Many people don't know that Bosnia even has a beach. Well, it is the second shortest coastline in the whole world, but it's still a beautiful beach with lots of perks and wonderful things to do and experience. Neum is a popular tourist destination with many great beach resorts there.
Neum Beach Resort
The shore is surrounded by mountains, so this beach is protected from the high waves and strong winds that may blow occasionally. It's an excellent place to bring your children and organize a perfect family vacation. Plus don't forget, everything is quite affordable and cheap. The climate in Neum is also great during the summer time and you can engage in water skiing, diving, parasailing and many other fun water activities. The beach is very nice with lots of deck chairs and parasols.
Neum prices
As we have already said, this place is the place with the best prices in the whole world. For tourists around the world and Europe, the prices in Neum will seem unreal and you will probably wonder how everything is so cheap? The answer lies in Bosnia and Herzegovina's different standard of living and low wages. When it comes to cheap vacations all inclusive, Neum is the place to go. If you want to enjoy Neum in a very relaxed way for 6 days, there is a high probability that this enjoyment will cost you only 150 euros.
prices of sunbeds and umbrellas for the whole day on the beach - 3 euros
the price of accommodation in apartments or villas - around120 euros
the average price of a good and plentiful meal - 5 euros
Best hotels in Neum
In Neum you will find many nicely equipped hotels with excellent service and very good, affordable prices. Many accommodation facilities in Neum also have great restaurants that are ready to prepare lunch or breakfast for you, so at least you don't have to worry about it during your vacation. Accommodation prices, of course, vary in relation to the degree of luxury and equipment that you seek, but here is our list of the best affordable hotels in Neum:
Hotel Villa Nova - This hotel is one of the best in Neum and it has a magnificent view of the endless blue Adriatic. Gorgeous private beach is located quite near this hotel that has 4 stars and will give you the best summer experience in Neum. One standard room will cost you € 95.
Hotel Orka - Another good choice to spend your vacation in Neum. The rooms are clean and always well maintained and the prices are always low and very affordable. The two bedroom room with a king size bed will cost you only € 62.
Hotel Adria - One of the best and most popular hotels that is located right by the sea. In the hotel there is a restaurant, meeting rooms and a great cocktail bar. The breakfast is always included in the total price. You can book a wonderful room and great service for just € 86 (for 4 people).
Neum Location
You can reach Neum by train, bus or car. Neum is stunning beach town, located in Bosnia and Herzegovina, on Adriatic sea coast. Neum is part of Herzegovina. This is the only seaside resort in this country and it is only 24km long.
Cheap family vacation
When it comes to affordable summer vacations for the whole family, our recommendation is to be sure to explore some of these wonderful destinations in Montenegro. Montenegro has some of the most beautiful beaches that many do not know about and that need to be explored. They are ideal for various family gatherings, especially for families with small children. Organizing a vacation with children is never easy, and the costs just pile up even more when you are taking your kids with you. In Montenegro your cheap family getaway can truly begin.
Family vacation in Luštica Bay
We can hardly think of a nicer, safer and quieter place for a real family vacation that will offer you great prices. Luštice is a dream place, and many rightly claim that it's the true little paradise on earth. Luštica is full of cheap vacation spots.The promenade is simply long and stunning and many great beaches and swimming spots are all around this gorgeous place. Everything is very kid friendly, so we are sure that the entire family will love it.
Best beaches in Luštica
Luštica really has a lot to offer to any family that comes there. We would especially recommend this place to parents who love peace and quiet and who need a true relaxation and rest by the beautiful sea and in the beautiful nature. One part of Luštica belongs to Tivat Municipality and the other is part of a gorgeous town called Herceg Novi. Here are the best beach areas in Luštica that are perfect for your family:
Krašići beach - This is a very popular place for tourists and it became a very popular spt for many tourists. The biggest beach is a concrete-gravel, but you can find many other great and smaller places for swimming.
Rose beach - Many claim that Rose is the most stunning part of Luštica Bey and its very good hidden from big crowds. So that means that privacy and peace are guaranteed there. It's not that easily accessible so many tourists come to Rose with their ships.
Pecka Beach - One of the best and most popular beaches in this area which is really perfect for all families with small children. The water is clear, transparent and warm, and the environment will remind you of a real paradise
Family time on Jazz Beach
The most popular and the longest beach in the lovely Montenegro is an ideal place to go and have a great family vacation with your loved ones. The coastline is truly mesmerizing and there are a lot of places to run and play with your kids. We are sure you will love it. This is a real gem of Montenegro and you can have a lot of fun while vacationing there. Umbrellas and sunbeds are offered for rent at a reasonable and quite affordable price. Also this beach has great restaurants and fantastic beach bars that wičč provide you with cool drinks and snacks. Here is what you can do with kids on this beach:
Try out water sports
Go kayaking
Build a castle
Look for seashells
Play volleyball
Take a long walk down a coastline
Go swimming
Cheap summer vacation for couples
Is there anything more romantic than spending your summer vacation with a loved one in a beautiful place reminiscent of a real paradise on earth? Enjoying a magical sunset while your loved one is next to you is one of the perfect moments in everyone's life. Imagine now enjoying all the charms of summer and a romantic vacation for very little money. You get a great and memorable experience without incurring too much expense. That is why we have selected romantic places for you and your partner that will give you a dream vacation at very affordable prices.
Glacier National Park
Statistics have shown that this is one of the most popular destinations for a cheap vacation with a loved one. It is located in a beautiful part of Canada and guarantees you not only stunning beauty and low prices, but also peace, quiet and privacy. Another name for this park is the Crown of the Continent, because of its immense beauty. To visit this gorgeous place you need to book tickets in advance and all the information that you need is on the National Park Service's website. This national park is especially suitable for all true nature lovers. If you like an active vacation in the fresh and clean air, then be sure to visit this national park. It is a place of extraordinary beauty. A place that really looks like a picture from a postcard. The whole park is full of dense forests, rare plants, colorful flowers and crystal clear lakes. Here you can enjoy a romantic picnic with a partner, surrounded only by the most beautiful, untouched nature. We have selected for you a few interesting tips on what you can do with your loved one in this national park:
Go horseback riding
Have a breakfast picnic
Go on a nature scavenger hunt
Take a nature hike
Canoe along a river
Take a ranger-led tour
Puerto Rico, San Juan
Another great destination for all the couples in love that won't cost you a true fortune is the iconic Puerto Rico. We are talking about a place with a rich history and vibrant culture. We recommend you to visit the beautiful San Juan and explore its immense beauty and tradition. San Juan is not just a cultural capital, it's so much more. San Juan is also great for beach life. In fact, it's one of the most popular beaches that attracts many tourists from all around the world. This city is full of unexplored places and is an ideal blend of culture and tradition. Usually a romantic vacation in this place will cost you around 1,074 € for one person, but it is totally worth it. Colorful and unusual architecture will surely be something that will capture your attention, and our advice is to go on a romantic walk around the city, exploring every corner of it. Puerto Rico is generally a great place to have a romantic vacation and it's also pretty safe, so you don't need to worry about your safety.
Puglia, Italy
You probably didn't hear about this lovely, little place in Italy, but it will certainly give you a very affordable and romantic vacation. Romance and Italy really go hand in hand, so Italy simply must be included in this list. Cheap summer vacation is something we all want, especially in the time of covid 19, when many people lost their jobs. That is why Puglia is the place to go. If you are a beach lover then this place is perfect for you. Puglia is proud of its beautiful coastline, delicious food and amazing wine. All special ingredients for creating a romantic dinner and vacation are there. Our advice is to be sure to visit one incredibly popular and unusual beach that is full of different shapes of rock. The water on this beach is very pleasant, warm, extremely clean and almost transparent. Italy is the right choice for all romantic couples. It's located in the southeastern tip of Italy.
We hope that this text has provided you with some interesting, good and useful suggestions on where you can travel and what places have very low and affordable prices. Most of us try to save some money, but still enjoy life and free time. The places we wrote about will give you just that, and if you are interested in where else you can go on a dream vacation, then be sure to read our blog 5 reasons to visit Greece.