Rich in flora and fauna, South Africa is home to stunning and breathtaking views. We will take you on a journey through top places to visit in South Africa and how to make the most of your trip. In this article, you will find out the most beautiful places in South Africa and what activities you can enjoy there. Let's go! Some of the topics we'll go through together are: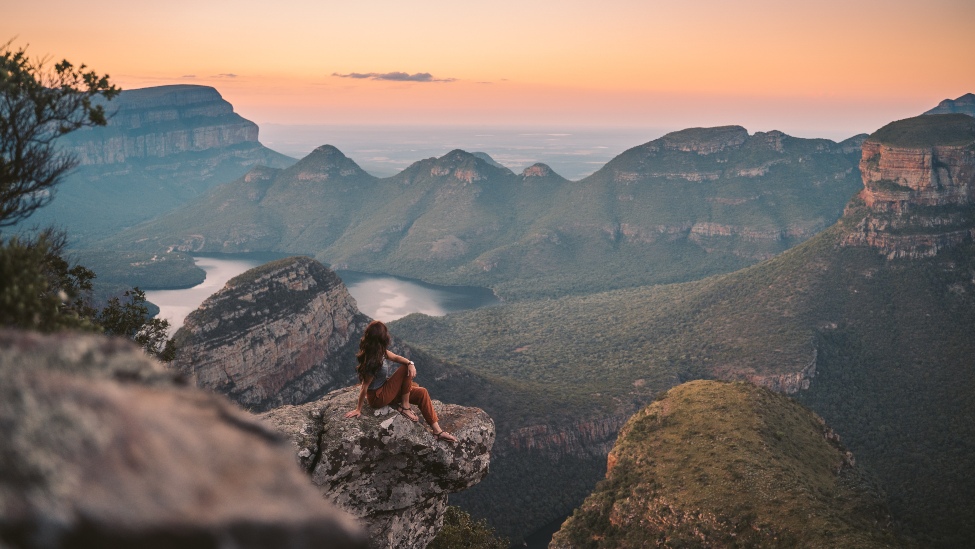 South Africa travel tips
If you are planning a holiday trip to South Africa, there are some things to take into consideration. Not being prepared in advance can really ruin your trip. Among general tips like visa requirements, we will be talking about mandatory vaccinations and when is the best time to visit. Also, you need to consider the general safety of the country, so, no worries, we've done the research for you, so continue reading.
Entering South Africa - Visas and Vaccines
Depending on the passport you own, different rules apply for entering South Africa. Visit the South Africa visa requirements website to see which citizens are allowed to enter without a visa and how long they can stay. For example, citizens of countries of the EU, USA, and the UK can stay in South Africa for 30 to 90 days, but citizens of the Balkan countries and others will need to apply for a visa at an embassy or consulate, so make sure to check that before your trip.
When it comes to vaccines, there is one thing you should keep in mind. COVID-19 restrictions have been lifted, and there is no need for you to get vaccinated before you enter the country. But, travelers coming from endemic zones like the Americas and Africa may be required to get a yellow fever vaccination. Besides that, there are no other mandatory vaccines, but there are recommended ones. Make sure to check which vaccinations for South Africa are considered routine.
When to visit - Best month to visit South Africa
South Africa is a country in the southern hemisphere, so winter and summer are opposite to the northern hemisphere. Sunny days and 30 degrees in December and cold and chilly July is something that you should get used to.
Summer - November to March: This is a summer period in South Africa which means that this is a peak season. You will expect packed beaches, cities full of tourists, and booked safari trips during this period. If you don't mind the crowd and queues and want to visit some must-see places in Africa, this is the best time for it. Get your best summer clothes and enjoy this country's numerous attractions.
Autumn and spring - March to May/September to November: Even though this is not the peak season, you can still spot a bunch of tourists enjoying the sun on the beach and walking the streets of big cities. This is the perfect time to visit for those who are not really into hot summers, as the temperature during this period is pretty mild. Your spring vacation will be extra exciting if you spend it exploring the shores and mountains of South Africa.
Is South Africa safe?
Unfortunately, South Africa is not considered a safe country. South Africa has a high rate of crime, especially in places where large crowds tend to gather, like sporting events. Townships on the outskirts of major cities and isolated areas are places where most violent crimes occur. There were incidents of car robbery and hijacking and incidents at the airport, where criminals followed people so they could rob them after. So, yes, South Africa can be very unsafe if you do not come prepared and do not do any research beforehand. But, no worries, we've got tips and tricks to make your travel experience to South Africa as safe as possible.
Tips and tricks for a safe and sound South Africa travel experience
Don't let these occurrences scare you, as there are so many beautiful places to visit in South Africa, so don't cancel your trip. We've prepared handy tips and tricks you should follow upon arrival.
Use trusted taxi services: Make sure to check online what taxi companies you can travel with. Locals may help you, or you can get the information from hotel staff.
Visit beaches during the daylight only: Beaches are not a safe zone during the night, not even in groups. Trust us.
Get accurate emergency numbers and maps: If you suspect you are in danger, call the police: the number is 10111 or 112 on mobile. You can find accurate maps at any gas station.
Always walk in groups: We cannot emphasize this enough but always walk in groups, whether it's your friends or a tourist group with a guide. Most people that were attacked or worse were by themselves, so please don't wander away alone.
Hijacking is common: Never open your window while waiting at a cross-road; always lock your doors. Driving alone increases the risk of your car being hijacked, so drive with a friend. If you're using rent-a-car, opt for a bland vehicle that doesn't stick out.
Capes of South Africa
A cape is a mountainous point of land that extends into the water, like oceans and seas. They can be formed in different ways due to the movements of rivers or erosion. Some of them are even considered heritage sites by UNESCO, like the Cape Floristic Region, which you can read more about in our blog - Top 20 World Heritage sites. South Africa is famous for its capes, which are pretty popular among tourists. This part will show you some of the capes worth seeing.
Cape Peninsula - Flora and fauna like nowhere else in the world
Cape Peninsula is a mountainous peninsula that sticks out into the Atlantic Ocean on the southwestern side of the African continent. A big part of the peninsula belongs to the Table Mountain national park, one of Africa's most beautiful national parks. This place has a rich biodiversity, and the vegetation mostly consists of fynbos plants, a belt of natural bushes unique to this area. This place is home to different animal species, including lizards, tortoises, snakes, and porcupines, but the most common mammal you can find here are dassies. Unfortunately, some species are endangered or no longer exist due to human impact. In the southern part of the peninsula, there is the Cape of Good Hope, a famous tourist destination in South Africa.
Cape of Good Hope - The stuff of myths and legends
Cape of Good Hope is known as the southernmost point of the African continent, and it truly is among the most beautiful places in South Africa. Originally called the Cape of Storm, due to rough tides and harsh weather, the Cape was discovered by Bartolomeu Dias in 1488. The rocky terrain of this place is a popular hiking spot for tourists, and numerous yacht races and bike contests are organized annually. There are legends and stories that surround the Cape Of God Hope. It is known as the Graveyard of ships, as the storm and tides caused many shipwrecks. Myths speak about the Flying Dutchmen, a story that has been portrayed many times in movies and books; there are also legends about mermaids and sea monsters believed to be spotted on the Cape.
Cape Agulhas - A place where two oceans meet
According to National Hydrographic Organization, here is the beginning of the dividing line between the Atlantic and the Indian Ocean. Technically, you can put one foot in the Indian Ocean and the other in the Atlantic Ocean at the same time. Pretty cool, right? This Cape is also a hazard for ships, as the freak waves and storms are responsible for many shipwrecks in this area. Probably, the most popular tourist spot on Cape Agulhas is the red and white lighthouse at the top of the hill. On the west side of it, there is the Agulhas National Park. We should also mention that this is a wine-producing region with long and fruity vineyards. Go for a swim at Struisbai or bike your way through the rocky terrain of the Cape; we are sure you'll love it.
Top places to visit in South Africa - Explore South African Cities
Did you know that South Africa has 11 official languages? And that it has three capital cities? In this part, we will explore some of Africa's most populated and lively cities. Let's get to know where are the best beaches and what attractions you can visit.
Cape Town - Every wine lover's paradise
Cape Town is the second largest city in South Africa and one of the three capital cities. Numerous bitches, diverse wildlife, and plenty of greenery make this city so spectacular. Go hiking on Table Mountain, feel the warm sand of Camps' Bay beach, or visit the Cape Winelands to have a taste of the finest wine in the world. Take a stroll along the waterfront boardwalk, and you will spot whales swimming in the ocean, or penguins wiggling around the beach. This city is packed with food markets, bars, and world-class restaurants, and the vibrant nightlife is truly unforgettable.
Johannesburg - The largest city in South Africa
Despite its reputation and turbulent history, the city is slowly growing in popularity as a tourist spot, and for a reason. You can enjoy numerous tourist attractions and activities in the biggest city in South Africa. To get the bigger picture of the city's background, we recommend you visit the establishments like The Apartheid Museum, a symbol of the oppression of the people of color and their fight for justice, and the Consitution Hill, a symbol of freedom. Despite the dark history, Johannesburg is one of the top places to visit if you love good nightlife and popular music: there are plenty of bars, restaurants, and clubs all over the city. Animal lovers can book a tour of Lion and Safari park to see and pet different animals native to this area, like lions, giraffes, and cheetahs.
Durban - Multicultural population and amazing beaches
Durban is an ethically diverse city with large Zulu, White, and Indian/Asian populations. Located on the Indian Ocean coast and with a vast waterfront promenade called the Golden Mile, this city is quite a popular tourist destination. The ocean attracts swimmers and surfers, and the promenade is packed with hotels, shops, and restaurants, making it a pretty busy area during the peak season. Besides enjoying the beach, you can also visit uShaka Marine World, one of the largest aquariums in the world.
Pretoria - Purple heaven
As one of the three capitals of South Africa, Pretoria serves as the host to all foreign embassies. This is where the executive branch of government takes place. It's a city of gardens and parks, and if you decide to visit in the spring, you'll see how the whole city turns purple when the jacaranda trees are in full bloom. Attractions that we recommend you visit in Pretoria are the Voortrekker Monument, a granite structure raised to commemorate the Voortrekkers, and Freedom park, a memory of those killed during the World Wars and South African War. For animal lovers, we suggest visiting the National Zoological Garden of South Africa and The Rietvlei Nature Reserve.
Hermanus - Whale-watching attraction
Located on the southern coast of the Western Cape province of South Africa, this city is most famous for whale watching. Yes, people do come here only to watch Southern right whales swim in the ocean and admire the beauty of these gentle giants. The peak season for this activity is from winter to spring, from June to December. People here love whales so much that they established The Whale House Museum used for education and scientific purposes. During the mating season of the whales, Hermanus hosts a Whale Festival in honor of the marine wildlife.
Unique places to visit in South Africa - Breathtaking South African Nature
South Africa is full of landmarks you must not miss when visiting this gorgeous country. Whether you prefer watching wild animals or breathing the fresh air of the mountains, this place has it all. Let's dive into some of the nice places in South Africa that are definitely worth visiting. We are sure you'll enjoy all of them.
Kruger National Park - South African Safari
This gem of South Africa is the most popular tourist attraction in this country. Before 1898 it used to be a hunting zone, and in 1926 it was proclaimed a national park. This park is home to 2000 plant species and the Big 5 of South Africa (lions, elephants, rhinos, leopards, and buffalo). It's important to mention that in order to preserve traditional animal migration patterns, the fences between the borders of South Africa and Mozambique were removed, connecting Kruger Park and Limpopo Park together. In this park, plenty of Safari tours are available for you, from affordable group Safaris to exclusive private ones. You can check all the prices and working hours on the Kruger Park official website.
Drakensberg - Thousand years old paintings
This UNESCO World Heritage site represents the main mountain range of Southern Africa, and it stretches for more than 1000 km parallel to the county's southern coast. Drakensberg is part of the Great Escarpment, which surrounds the center Southern African plateau. If you are an adrenaline junkie, there are many activities you can enjoy here. Ride a mountain bike around the area or hop on a quad bike and take a ride along the foothill. There are twelve canopy tour platforms in the heart of the mountain forests. Book a tour of The Main Caves at Giant's Castle and see one of the paintings created several thousand years ago by the first men.
Blyde river canyon - Face of the nature
Dominated by subtropical vegetation, this 26km long canyon is among the bigger canyons in the world. It belongs to the Blyde River Canyon Nature Reserve and its a home to a huge number of flora and fauna species. Besides the spectacular and breathtaking view, there is one feature that really sticks out: the famous rock formation called Three Rondavels. This formation represents three styles of African houses. Nature is capable of creating wonders, and the tufa waterfall known as Kadishi waterfall is no exception. This phenomenon is also known as The weeping face of nature due to the rocks being formed in a way that represents a face, and the waterfall falling over them gives an impression of tears.
Garden Route - A road of blue waters and greenery
Regarded as the most beautiful region in South Africa, the Garden route is a 300km stretch of road along the coastline on the southwest tip of South Africa. It covers the Garden Route National park, hence the name, and it's rich in diverse wildlife and vegetation. Lakes, mountains, lagoons, and forests prosper in this area, so there are a lot of opportunities for different activities to enjoy. Some of the landmarks we recommend you visit are Knysna Heads and Knysna Lagoon, Roberg nature reserve, Tsitsikkama national park, and others. Hop on a mountain bike and ride through the Harkerville Forest or go birdwatching in Wilderness national park. There is really a lot to see here.
There you have it—a complete list of some of the unique places to visit in South Africa. Make sure to follow our tips and tricks in order to avoid any unpleasant surprises. South Africa is full of gorgeous and spectacular nature and wildlife, and we hope you will have a memorable experience.