Welcome to Ireland, a land of opportunity, beauty and many attractions, a land where every individual is respected, a very special and unique land that is a true green oasis on Earth. Ireland is an island nation, located on the very edge of Europe. When we think about Ireland, we think of wide and beautiful green fields, so it is no wonder that the nickname for this gorgeous place is the Emerald Isle. We think that speaks for itself enough. If you are travelling to Ireland or just think about a trip to Ireland, this blog is the right place for you. So lay back, be comfortable and let us show you how to properly plan a trip to the Emerald Isle. You will find even more than just 10 tips in this travel guide.
When to visit Ireland
Well, if you ask us when is the best time to travel to Ireland, we would say that Ireland is always a good idea, no matter what time of the year it is. But let's be realistic because, even though Ireland is one of the most extraordinary places to visit, sometimes the weather can be a bit tricky. Still, in Ireland you will find many fantastic activities and sights to enjoy any time of the year. However, the research has shown that in summertime a lot of tourists come to Ireland. Even though the summer attracts the most visitors, spring is also a great time to explore this country. Here are the best months to visit Ireland:
July- statistics show that this is the busiest month for many tourists
August- another quite busy month for Ireland, but also the weather in Ireland is great during August, so it's no wonder
March- many tourists come to Ireland during the mid- March because of the famous St Patrick's Day
When is the best weather in Ireland
Like we previously said, sometimes the weather in Ireland can be tricky, especially if you are not used to rain and moisture. Ireland is like many other northern European countries, it's often rainy and cloudy. But there is an advantage in that, just think of the amount of greenery that this place owns. Weather in Ireland is quite changeable so bring all sorts of clothes on your trip, just in case. When it comes to weather in Ireland expect sun, raind, clouds and fog all in one day. We recommend you to visit Ireland during the summer season because that period is one of the driest. Plan your trip to Ireland between May and September, if you want to have good weather.
Location of Ireland
The Republic of Ireland is located in north- western part of Europe and its capital city is Dublin, located on the eastern side od the island. The island is surrounded by Atlantic Ocean.
How to get to Ireland
When it comes to getting to Ireland, you can choose several ways and different options. It is up to you to choose what suits you best. When planning your trip to Ireland it is very important to explore the best and most affordable travel options that will help you arrive safely and comfortably in Ireland without spending a lot of money. That's why we have found the best options for you that will help you plan your trip to Ireland.
Ireland flights and airports
The main point of arrival to Ireland is, of course, the capital city, Dublin. Another one is Belfast that is located in the Northern part of the country. The Republic of Ireland is located in north-western Europe, meaning that Ireland is surrounded by the Atlantic Ocean and Celtic Sea. Ireland has 5 international airports:
Dublin Airport
Cork Airport
Shannon Airport
Knock Airport
Belfast Airport
Book the best tickets
Travelling to Ireland will become a real adventure and a dream coming true once you book your perfect tickets. We recommend you to use the plane, because it's the safest and fastest way to travel to Ireland from all around the world. Of course, the Dublin airport is the best one, but search for other great airports because they can have even better booking deals.Make sure to check prices several days in advance because many tickets change quickly. After booking your plane tickets our advice is to also book a rental car and check to see if you need an International Driving Permit.
Ireland trip necessities
Packing for a trip is an important part of your Ireland adventure. This guide will help you with remembering all those travel essentials. We hope that this blog will give you all the right tips and ideas. Our advice is to start packing several days before and here is all that you need to bring on your trip to Ireland:
Passport
Portable phone charger
A lot of euros
EU adapters
Medicines
Any paperwork that you need
First Aid kid
Wind- proof umbrella
Waterproof boots
Rain coat
Credit card for rental car
Ireland travel guide
How to organize Ireland travel
Travelling to Ireland is always a good idea and we want to help you to organize your trip to Ireland without stress and worry. Our recommendation is to take several different but equally interesting trips all around Ireland. That is the only way to truly explore this gorgeous country. These trips will show you the best of Ireland. The first tip when it comes to organizing your Ireland trip is to define how much money you want to spend. Always have in mind that Ireland is expensive, but these trips are totally worth every penny, or more precisely every euro. After establishing your price range, decide how long you want to stay. And then read below about different Ireland trips.
The cost of trip to Ireland
One of the most important things when planning and organizing any trip is the price of all potential costs. Traveling to Ireland is an unforgettable experience, but it also requires a certain amount of money. The cheapest time to visit Ireland is between January and April, also the end of September is also a pretty good idea if you want to save up some money. We have selected for you the usual and average prices that you can expect in Ireland:
The price of Ireland hotels goes from €60 to €320
For local restaurants and transport be prepared to pay between € 54 and €85
The price of economy flights goes from €500 to €15000 depending on the season
Statistics have shown that an average tourist in Ireland during one day spends at least €95
Private rooms in Ireland can be rented for a reasonable price, between €70 and 150 €
Road trips to Ireland
Is there really any better way of exploring Ireland than taking an amazing road trip? Many travel lovers try to create wonderful Irish adventures by organizing a great road trip in the most beautiful Irish locations. Ireland is full of picturesque villages and breathtaking scenery so planning your trip in some of those villages is a must. Our recommendation is to organize your road trip in Donegal. Donegal will give you scenic roads that are surrounded with stunning nature. Also, Donegal is full of sandy shores and high mountains so during your road trip you can try out many fun activities and explore nature's immense beauty.
Boat trips to Ireland
One unique way to get to know all the beauties of Ireland and to experience this country in a completely different and unusual way is to approach it from the water. Water is one of the trademarks of Ireland and one of its most beautiful symbols. One of our tips is to organize your Irish trip by making sure to book a boat that will take you through all the Irish beauties. Dublin Bay Cruises is something we highly advise you to experience. This cruise will last for 75 minutes and it will show you the fantastic scenery and important landmarks. This is a wonderful chance to really experience all the beauty and importance of Dublin city. It will cost you only €25.00 and it will be totally worth it.
Ireland trips for couples
It's no secret that Ireland is an incredibly romantic country, perfect for the true enjoyment of many couples in love. Our recommendation is that Ireland be your choice for a honeymoon or a romantic trip for two. This country has everything you need. Green spaces, unusual architecture, rich history, excellent food, beautiful lookouts and famous buildings. The average price for a 7- day trip to Ireland is around €1000 if you book a great deal. We have selected some of the most romantic places in Ireland:
Glendalough- The valley of the two lakes is a great places for couples because of its spectacular landscapes and archeological places as well as rich and diverse wildlife
Cliffs of Moher- This is one of Ireland most beautiful and visited places and for a very good reason. We are talking about the stunning coastline with deep blue water and incredible cliffs that rise 394 feet above the Atlantic Ocean.
Glencar waterfall- Is there anything more romantic than the glorious waterfall that falls magnificently down the rocks and wild, green nature draperies. This waterfall is located in the Glencar Lough and is very impressive during any time of the year.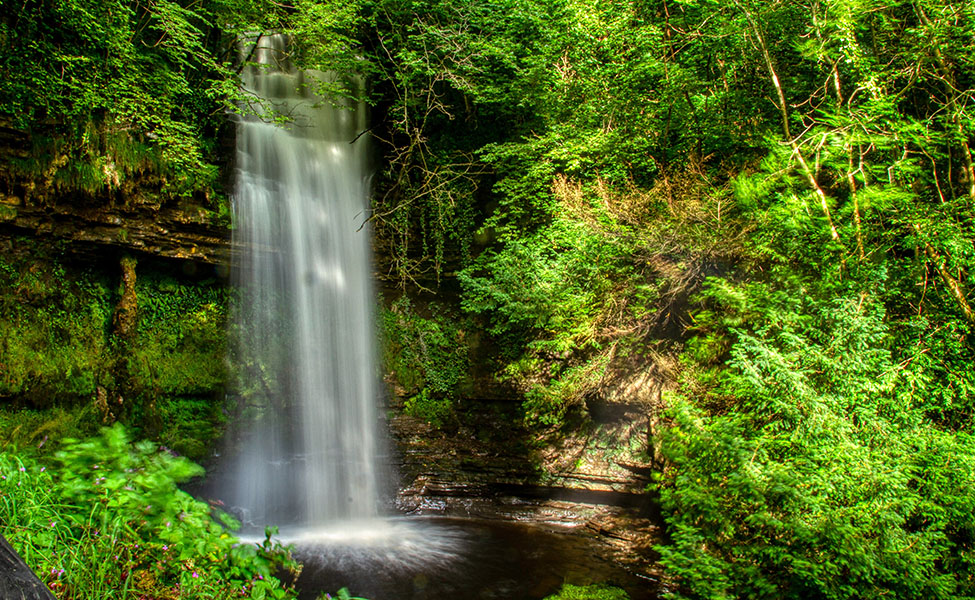 You can find some pretty good Irish deals for your perfect honeymoon. They will offer you some pretty good honeymoon ideas and will also give you a real sense of luxury. Ireland is full of beautiful places that are rich in lush and green nature. We believe that places in nature will be perfect for your romantic vacation. Irish natural beauty, will provide you with peace, relaxation and privacy. Ireland is truly a country where you can enjoy peace with your better half. As you can see, this country is full of wonderful romantic spots and because of that we have selected some of the best honeymoon deals for you and your loved one:
Irish Romance 6 Night Tour
Irish delight Luxury Getaway- 7 night tour
Irish Romance with irish Castle - stay 8 night
Trip to Dublin
Dublin, the capital city of the Republic of Ireland, is located on the eastern coast of the country. It's one of the most beautiful places in the whole country and something you simply cannot miss when traveling to Ireland. The city is set against the River Liffey and it has an incredible history and picturesque scenery. Dublin is the perfect place to plan your Irish day trip. From Dublin you can properly explore the entire country. Dublin has so much to offer to all its guests. Here are some useful tips and suggestions on what to do in Dublin during your trip:
Visit The Temple Bar- the history of the bar goes back to the 1300s. It's one of the oldest and most iconic bars.
Go to the Guinness Factory- this is one of the most popular tourist attractions in Ireland, a ticket for this famous factory will cost you €18
Explore the Old Jameson Distillery- This is another great place you simply must visit and it's one of those places that keep that true and authentic Irish spirit. It's located just off Smithfield Square.
Check out ST. Patrick's Cathedral- We are talking about the largest church in the whole of Ireland, an iconic place that has become one of the most recognizable buildings in Ireland.
Best Ireland tours
When it comes to traveling to Dublin you have to take into consideration what are the best tours. A great tour can be immensely helpful in organising and planning your trip to Ireland. Ireland tours are quite diverse, so you can easily find the one that will suit you the most. After establishing your price range and how long you want to stay in Ireland, our advice is to read everything about various Ireland tours and then decide which one is right for you. You can find many great and quite affordable tours that will give you the best Irish experience. You will get to know Ireland best through these tours. You will discover all its attractions, famous places, symbols, famous restaurants, its culture and tradition. In short, these tours will give you the best of Ireland.
Dublin tours
There are tons of great things to do on Doublin tours. Our tip is to hop on an iconic tour bus and tour the capital city enjoying the best possible view. Buses go regularly from 9 am until 6 pm and they stop at every bus stop in the city, so it's really not difficult to catch them. These tours buses with an open top will take you through all leading attractions from the famous Irish museums, Guinness Storehouse and St. Patrick's Cathedral. Some buses will even provide you excellent live guides, while other tour buses have already recorded commentary on 8 different languages. This way of touring the capital city is very affordable and flexible for many tourists. Ticket price is only €25 for adults, kids between 4 and 12 can ride for free.
Belfast tours
After touring the Dublin city, our advice is to explore Belfast, a stunning city located in Northern Ireland. It's not that far away from Dublin, only a 2 hour drive, so you can easily visit both places and tour them. A tour to Belfast is a great idea for any trip to Ireland. Belfast is a city full of great Irish bars, restaurants and historical sights.
The Belfast tour will be filled with interesting attractions. We recommend you to take an interesting walking tour through Belfast with an experienced travel guide that will give you all the valuable information. This tour will show you the best historical and popular tourist spots and will allow you to experience the best of Belfast from the first hand. Belfast City Centre walking tour will last between 120-150 minutes and local expert guides will take you to the wonderful journey through the rich history of this popular city.
Ireland castle tours
No Irish tour can happen without visiting at least some of the magnificent and imposing medieval castles. You can't plan your trip to Ireland without planning to visit some of the majestic castles. Ireland is home to some of the most beautiful and extraordinary castles in the whole world, so it is no wonder that many tourists want to book the best Ireland castle tours.
Besides Ireland, a country that is extremely rich in magnificent and beautiful castles is Germany. German castles are something that leaves everyone breathless. If you want to see what castles in Germany look like, read the blog: Top 10 Castles in Germany. It is not possible to write about all the glorious castles in Ireland, we would need to write another blog only about that. That is why we have selected some of the best castles that will offer you the best tours:
Cahir Castle- when exploring the castle check out the mesmerizing views from the top of castle tower.
Ashford Castle- this castle was built in typical Victorian style and you can even tour its breathtaking gold interior.
Blarney Castle- you simply must tour this wonderful castle that dates back to 1446 and it gathers thousands of tourists every year. You can explore the entire castle with a whole family.
Donegal Castle- This castle is located on the River Eske and many claim that this is one of the best castles in Ireland.
Dublin castle- Of course, you have to visit and explore the iconic Dublin castle. The professional guide will show you medieval Dublin and the former viceregal Statue Apartments.
What to visit during your Ireland trip
Even though Ireland is a relatively small island, it sure is packed with tourists and visitors. Over 11 million tourists visit Ireland every year to see some of their biggest attractions. Because of that, there are a lot of great and important things to visit in Ireland. The Emerald Isle owns some of the most impressive attractions. Ireland has it all from green landscapes, magnificent castles, important museums and stunning gardens. When planning your trip to Ireland be sure to visit some of the most popular attractions:
Ulster and Titanic museum
The Ulster and Titanic museums are located in Belfast and they represent the best and the most popular Irish museums that are an essential part of rich Irish history and culture. The Ulster museum has an impressive collection of fine art, as well as an impressive archeological and ethnography sections. When it comes to the iconic Titanic museum, well lets just say that this museum will certainly leave you speechless. Touring this incredible museum will allow you to discover sights, sounds and extraordinary stories about Titanic. You will also be able to see its remains and parts.
The price ticket for Titanic museum for families is €48
Child under 5- a free ticket pass
Students and Unemployed- €16
Tickets must be booked in advance
Theme parks in Ireland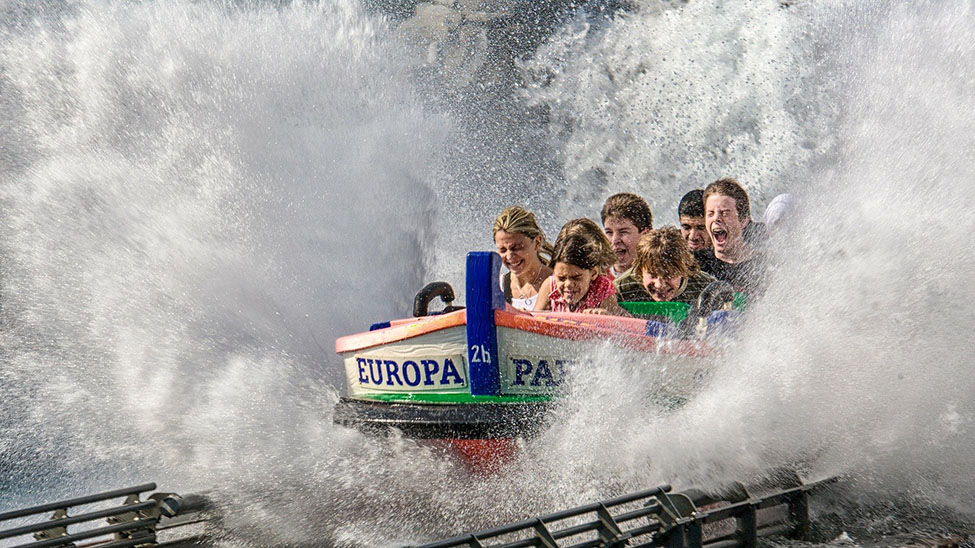 One of the things you need to include in your plan is a visit to the great, fun and exciting theme parks that made Ireland extremely famous around the world. If you are planning a perfect family vacation, then Theme parks in Ireland are the right choice for you. Organize your trip to Ireland so that it suits the entire family. These theme parks can be the perfect opportunity to organize the best family vacation.There are a large number of great theme parks in Ireland, but we can't include all of them. Otherwise, this blog will probably never end. But we have selected some of the best theme parks that are excellent for planning your family trip:
Castlecomer Discovery Park- Many claim that this amusement park is one of the best adventure parks in Ireland. Visitors can climb the tree- tops and explore tons of other sporty and adventurous activities.
Aqua Dome- When it comes to indoor water parks this one is among the best ones in Ireland. This is the largest indoor water park that is filled with many amazing and fun slides.
Tayto Park- This park can be on the very top of our list of best amusement parks in Ireland, because it has everything that you need for a fun and active vacation. The wooden rollercoaster is incredibly popular among any generation.
Botanic Gardens in Ireland
The National Botanic Gardens in Ireland is a stunning and breathtaking place that you must visit during your special trip to Ireland. It's one of those incredibly beautiful and gorgeous places that will make your Ireland trip so unforgettable. It is located only 5 km from Dublin city centre and it stretches on an impressive 19.5 hectares. This place will remind you of the perfect, green oasis filled with rare plants, trees and flowers. The National herbarium is also housed at the National Botanic Gardens and it owns a collection of 20.000 samples of plant products.
You can visit the Botanic Garden from 10am to 5 pm on weekday
On Saturday and Sunday you can visit them from 10am to 6pm
The best thing: the entry is completely free
Discover Irish culture and traditions
When planning your trip to Ireland you have to think about the rich and diverse Irish culture. Your Irish trip needs to be perfect and that means that you really have to get to know the vibrant culture of Ireland. That will make your Ireland experience even more special and unique. Ireland has an incredible culture. Leprechauns and shamrocks are just one small part of it. Ireland is widely known for its traditional Irish step dance, an excellent beer that is often green in honor of St. Patrick. They are also known for good and quality whiskey and the country's trademark, shamrock. The Irish are a cheerful nation that likes to enjoy Irish songs, socializing and drinking. Given how rich the whole country is in greenery, it is no surprise that the official color of Ireland is just green.
Famous Irish customs
Irish people have a tradition of storytelling, so their literature is filled with myths, fables, poetry, old sayings and legends. With that kind of literature comes amazing folklore that includes traditional Irish music. Drinking songs and love songs are among the best ones. Irish has two official languages: English and Irish Gaelic, Gaelige is still spoken in many parts of the country. Perhaps, the most famous Irish tradition is the famous St Patrick's Day that requires wearing shamrock, the national symbol of the country. Green is the color in Ireland, so don't forget to bring some green clothes on your trip.
Saint Patrick's Day is celebrated all around the country with many colorful parades and festivals. Dublin city parade is the best and it is usually televised. The parades held for this special day in Ireland are very spectacular and colorful. Many groups perform and everything is marked by leprechauns, clover and greenery. Also cheerful Irish music can be heard everywhere in the city and you can order traditional Irish beer
Best Irish food
Bacon and cabbage, a typical traditional Irish meal that is usually eaten on Saint Patrick's Day. Planning your trip to Ireland can be a bit stressful, but just thinking about the food can ease the stress. When you finally get to Ireland, check out the traditionalIrish apple cake. When it comes to mean dishes you must try classic Irish Stew. That meal is as traditional as it gets. It contains a lot of fresh herbs and meat as well as green peas. But before you order the main meal you should order a potato soup. Potato soup is typically served with soured cream, fresh chives and warm soda bread. We have selected for you some well-known traditional dishes that you must order during your trip to Ireland:
Shellfish
Colcannon and champ
Smoked salmon
Black and white pudding
Barmbrack
Shepherd's Pie
Boxty
Barmbrack
Colcannon
Where to stay during the Ireland trip
In order for your Irish trip to be completely fulfilled, you need to be well organized and provide yourself with excellent accommodation. Given that Ireland is an extremely popular country that attracts a large number of tourists every year, you will find a large number of different accommodation units. Of course, with such an offer come a variety of prices. Our advice is to check the accommodation well and book it a few days before your trip. Below we have selected for you some of the most popular accommodation units.
Ireland accommodation
Just like any part of planning a trip, when it comes to accommodation, it is crucial that you do your research well. Check out sites like TripAdvisor and Trivago for even more information. You should also contact the accommodation provider directly. In Ireland you will be able to find a varios accommodation units. You can choose between 5-star hotels, budget hotels or hostels. Also you can rent a room or an apartment. You can also choose the good old fashioned Bed and breakfast if you really want to experience Irish culture and tradition. Ireland is widely known for its specific and authentic architecture and way of building. If you decide to spend your vacation in Ireland by renting a room or an apartment, our advice is to stay in one of the Irish, traditional, colorful houses. That is how you will really feel the true spirit of this country and its special energy
Dublin hotels

Dublin, as the capital of Ireland with the largest population, has always attracted the special attention of tourists. Due to that, the largest number of tourists come to Dublin all year round. Our recommendation is to stay in one of the very popular Dublin hotels. These hotels are safe and secure, which is the most important thing when traveling to a foreign country. In addition, the hotels we have set aside for you have excellent service and their guest always comes first. The interior of the rooms and hotels is also at an extremely high level. In these hotels you will be able to really enjoy and completely relax.
Hyatt Centric The Liberties- Hyatt owns 234 excellent and luxurious bedrooms, in Dublin City Centre, close to all famous attractions. It also owns a restaurant, bar and coffee shop. The cost: 180 € per person
The Norseman- Located in the popular Temple Bar district, this great hotel will offer you nothing but great service. All rooms include wi-fi access, flatscreens, tea facilities and delicious food throughout the day. The cost: 165 € per person
Trinity City Hotel- This hotel has 262 rooms and is located in the heart of Dublin City Centre. It's famous because of the iconic Trinity College. The location is great for any tourist who likes sto explore the city. The cost: 150€ per person
Belfast Hotels
After Dublin, Belfast is an extremely popular place for all tourists. Therefore, many great accommodation units can be found in Belfast as well. Tourists can choose from many different accommodation styles. The service in the hotels we have chosen for you is proven to be good and the guest is always in the first place. In these hotels you will have real comfort, as well as guaranteed privacy and security.
House Belfast Hotel-This 3-star hotel is a great choice for families with children. It has a very unique and authentic Irish and boutique style. It's also great for young people because it has a nightclub. Standard King room will cost you € 97.
Hampton By Hilton Belfast City Centre- This modern hotel also has 3 stars and wonderful service. This hotel is a good option for all those who like staying fit during a trip. It owns fitness facilities. Twin room will cost you € 97.
Clayton Hotel Belfast- This is one of the most popular and the most beautiful hotels in all of Belfast and it has a stylish restaurant with a great menu. The rooms are luxurious and spacious with flat- screen tv, internet and all other necessities. Deluxe Twin Room will cost you: € 139.
Now, once you have read the entire blog, your Irish adventure can officially begin. Ireland is a country that will give a lot and it asks nothing in return except for you to create some great and unforgettable memories. When it comes to planning your perfect Ireland trip the key is to do as many things on your list as possible, but before that don't forget to do your research and planning properly. The trick to any good travelling is to plan well in advance and carefully choose what suits you the best and we hope that this blog will help you with that.These were tips on how to organize the perfect vacation in Ireland, and if you want to learn how to organize an incredibly cheap vacation, then click on the blog: Top 7 Places for Cheap Summer Vacation